Redline Cycle Service, Inc.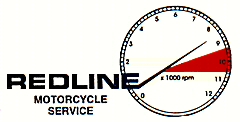 Inside the KZ Engine Continued....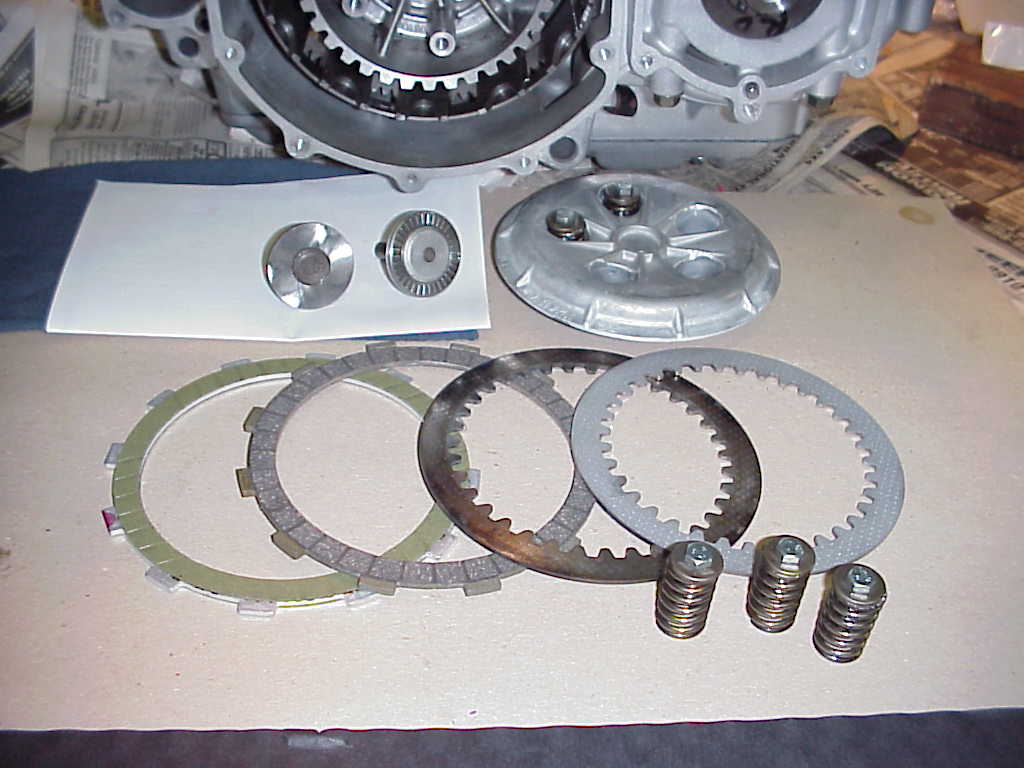 The clutch basics laid out....from the left, a Barnett high-perf plate, a stock plate, a burnt and glazed
stock steel plate, and a glass-blasted stock plate. We often use a 50-50 clutch in our engines....
alternating performance and stock plates. This gives a clutch that grabs better than stock, and retains
the smooth operation of the stock clutch. Glass-blasting steel plates removes the glaze and in addition to grabbing better, they also retain oil better. We also often use a ball-bearing clutch pusher (at top left) instead of the stock pusher...This smooths out the clutch operation, and prevents the pushrod welding itself to the pusher bearing under stress. The springs are stock....they work fine. On the street, heavy springs are not necessary and just make the clutch lever harder to pull in.
As seen below.......In addition to the clutch plates, a reinforced outer hub can also be installed....
These hubs have had the shock-absorbing springs replaced with stiffer parts, and the rivets are welded...
No street engine can challenge this unit....The undercut 2nd / 5th gearset can also be seen on the
countershaft in this picture.... A new sprocket shaft spacer keeps the seal from leaking.....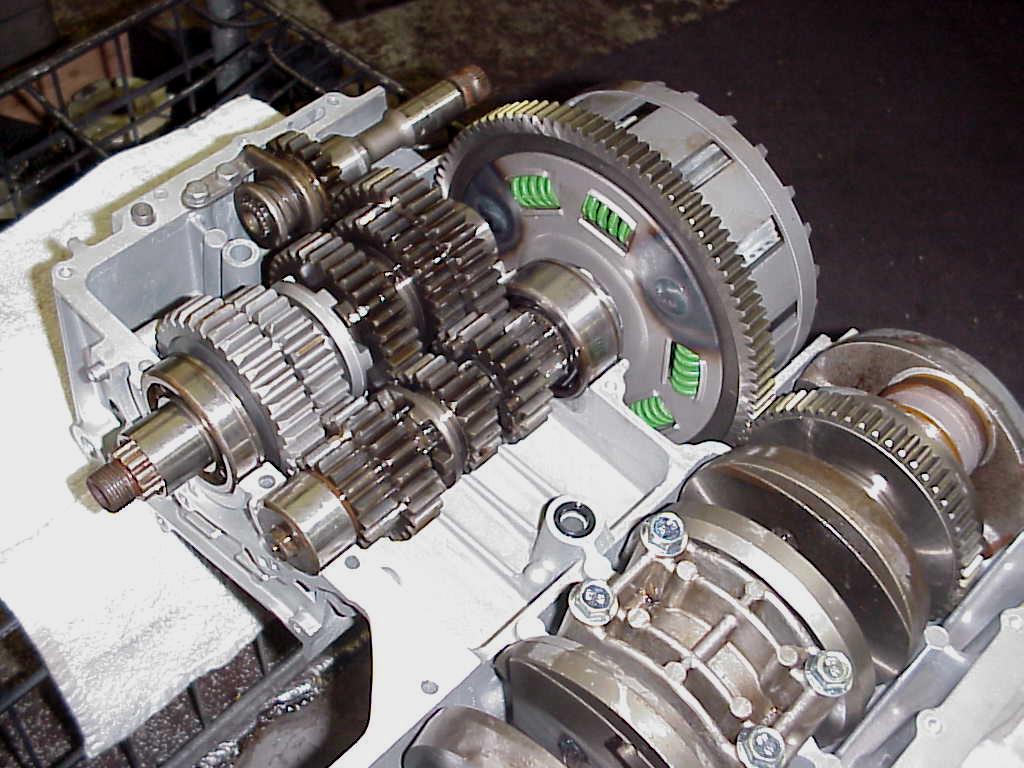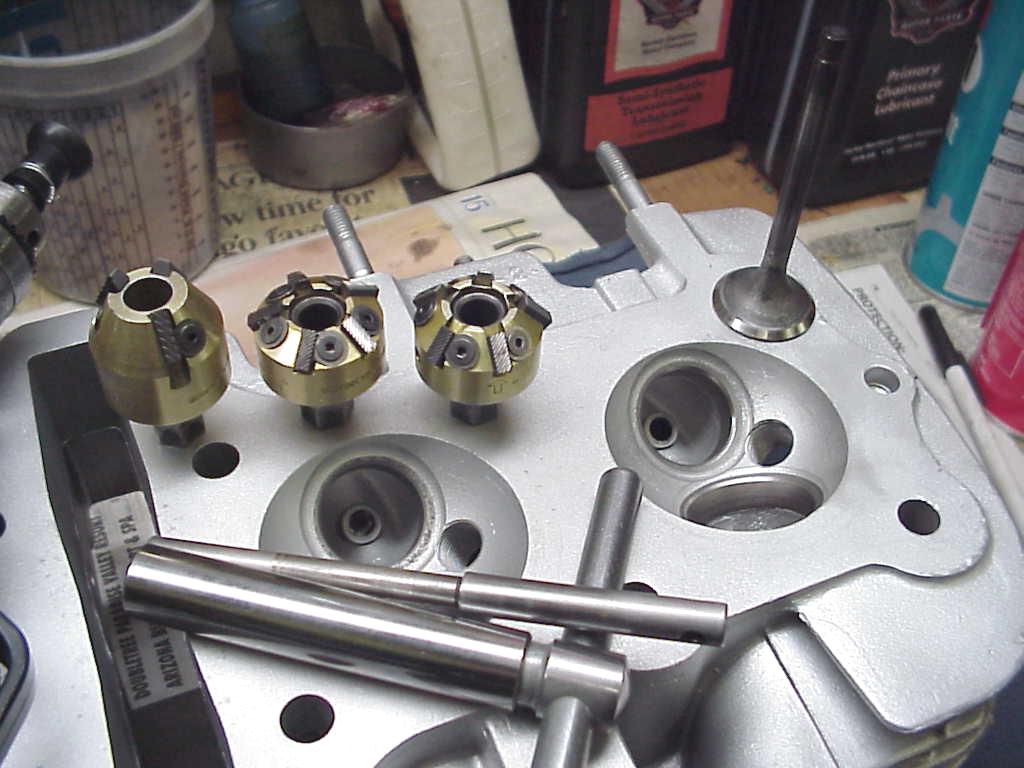 The quality of the seal at the valve and its seat is one of the most critical elements in an engine's
ability to make power. A basic "three angle valve job" consists of a 45 degree cut at the valve's
face (contact surface) matched to a 45 degree cut on the valve seat in the head.....this mating
surface at the seat isolated by a 60 degree cut on the inside, and a 30 degree cut on the outside.
Hand cutting of these surfaces is time consuming, but allows the engine builder to adjust every
dimension exactly. A stock engine with a good valve job will outperform many "high performance"
engines with poor attention to the basics. This engine will not be stock....and will benefit even
more from attention to details.
By the standards of most automotive engine builders, a finished chamber should be able to hold fluid for 10 seconds with the valve springs installed......

We use a more rigid standard on our Kaw engines......
A chamber must hold fluid for 15 seconds without the springs installed........

A good seal here means more power on the street.....
For the next Kaw Engine page Click here
For the previous engine page Click here
For more info on the Kaw engine parts that we sell,
Check the Engine Parts section of our Online Catalog.
E-Mail s at > jim@redlinecycle.com