Redline Cycle Service, Inc.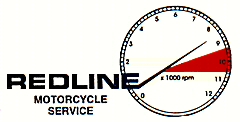 Any item shipped U.S. Mail / UPS to anywhere in the world
Back to Main Catalog Index
This page last updated 5-8-22
Mikuni VM29 Smoothbore Carbs
Redline offers rebuilt sets of 29mm carbs for the Kaw 900's and 1000's
on a limited basis when inventory permits.....Any set bought from us has been
checked for problems (including inspecting all the jet blocks -

IMPORTANT INFO! > See our VM29 Tech Page ....
Prior to shipping, all OUR sets are installed on a test bike, synchronized and test driven
to check for jetting compatibilty with the customer's bike.......Sets start at $785.00....
Carb set sales require a core set of Kaw 900/1000 carbs as partial exchange..
In addition to the cost of the 29's sold - E-Mail us for Info >
jim@redlinecycle.com

E-Mail us at > jim@redlinecycle.com ..........
We also carry a good selection of new and used Parts For the VM29's ......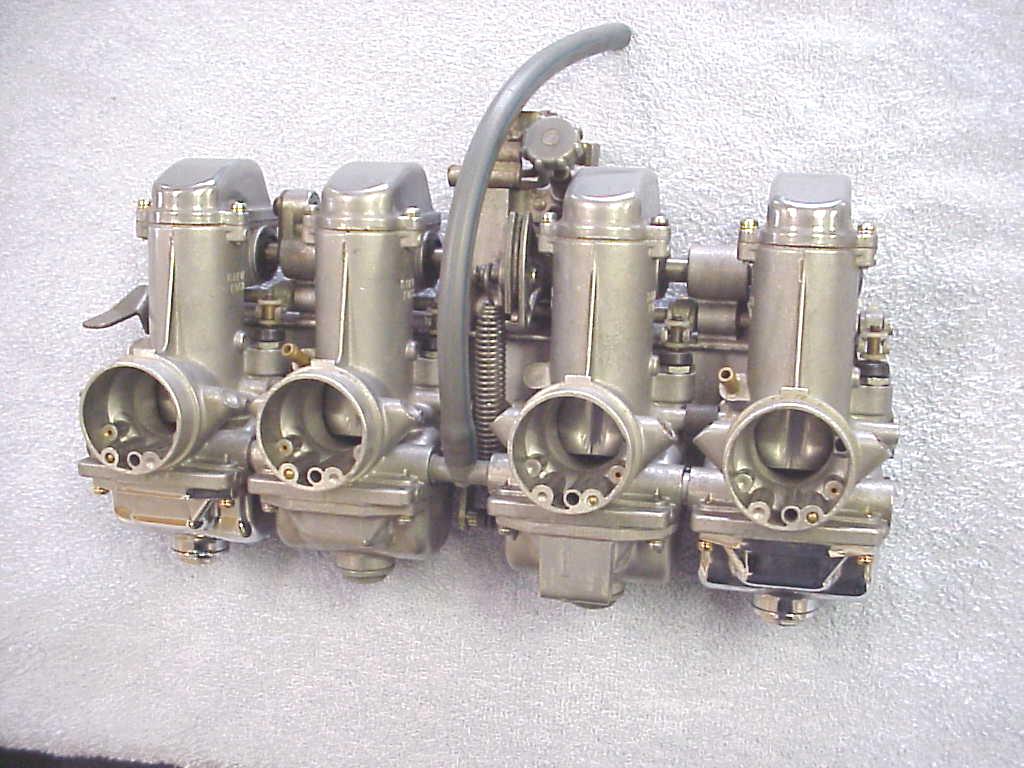 When they were available new, kits were available to add accelerator pumps to the VM29's.
These kits are now extinct, and sets with them are very rare. We occasionally have these
in stock..... E-mail us at > jim@redlinecycle.com to check inventory and for info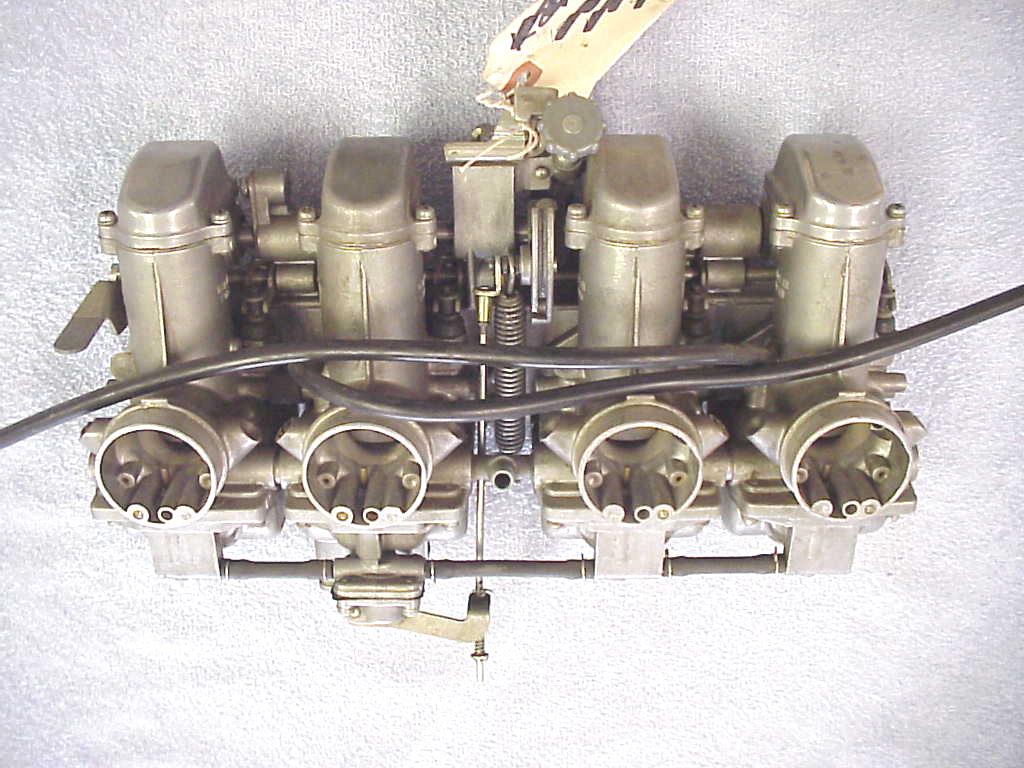 E-Mail us at > jim@redlinecycle.com