Redline Cycle Service, Inc.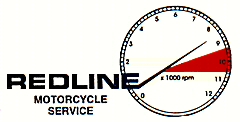 1978 Kawasaki KZ1000A2 / 1075cc
Redline High-Perf KZ1000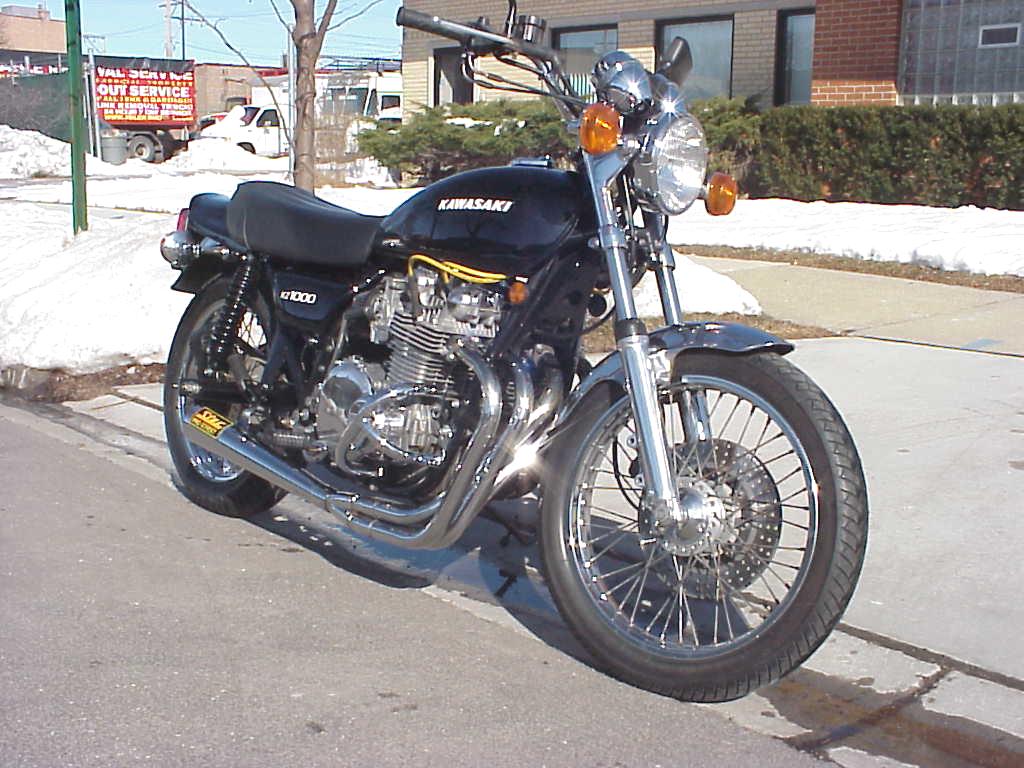 Over the last 6 years and 4000 miles, the owner of this bike has had Redline do some
serious mods to it........
Engine mods have included Wiseco 1075cc Kit , Web-Cam 119 Grind Cams , 34mm Mikuni RS Carbs ,
a rare Star Racing pipe, Accel Coils , Dyna Electronic Ignition , and chrome engine covers....
Chassis mods included a 2 inch over swingarm, a custom-made chrome 3.5 inch rear rim and 150 width tire....
Chrome Headlight and Chrome Meter Covers ....... Chrome Engine Guards .....

Since we got this bike back in November, 2009, we have done a thorough servicing....and upgrading....
Engine top end was torn down and inspected....Valve job freshened up with new valve seals.....
Compression lowered from the original 10.25 to 9.75.......Engine de-carbonized.....
New Heavy-Duty Cam Chain and cams re-degreed......
Still has its original Star Racing exhaust (NLA)......
Chrome engine covers (getting a bit shabby) switched to professionally polished covers....
New Progressive Shocks 1/2 inch lower than stock - w/black springs......New rear tire....
Front fork switched to 1978 type, and rebuilt with polished lower legs - To match the new engine covers.....
The bike will now have an engine better equipped to run stronger on the ever-worse pump gasoline,
And sits 1/2 inch lower than stock......
There are a lot of 1200cc bikes that this thing will outrun.......Very strong....
Original black paint remains in very good condition....... $7,200.00
Deposit taken / Sale pending
The bike is now running - and looking - - better than ever Call for More Info.....Toll-free 877-271-9292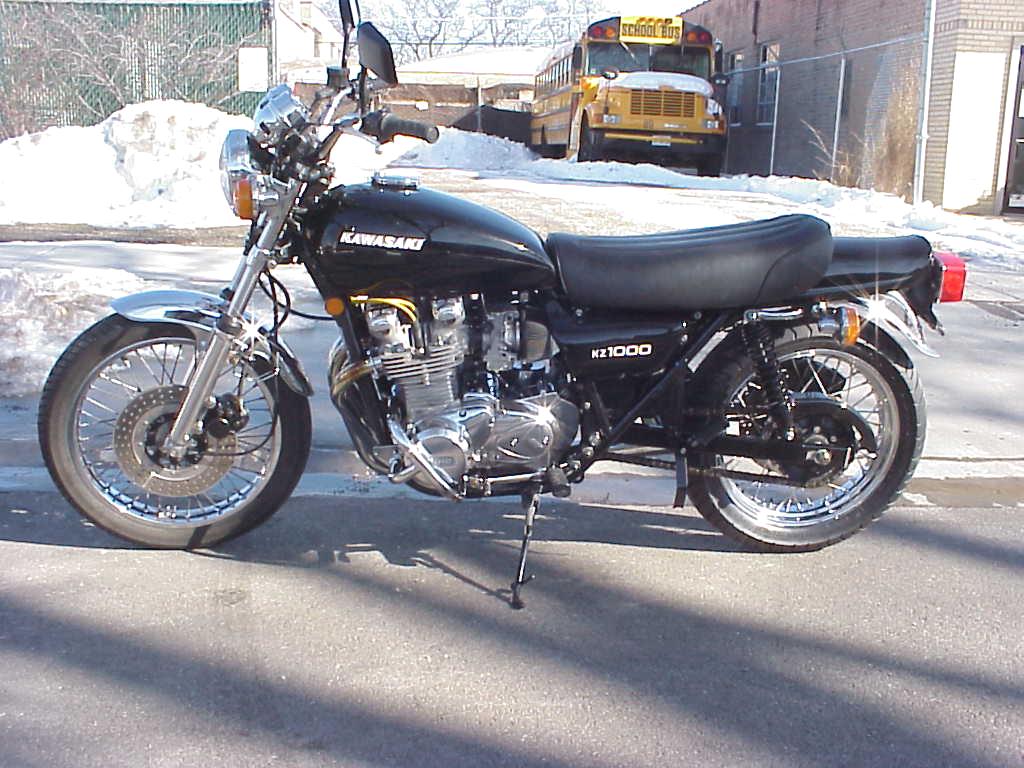 Want to take it a step further?

This very nice, 1978 Luminous Red repro body set will be offered as an option on this KZ1000........

Call for Details.......

Toll-Free 877-271-9292



Skokie, IL USA
Phone: (847)675-2020 Fax: (847)675-2027 Toll Free: (877)271-9292