Redline Cycle Service, Inc.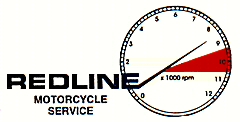 Any item shipped U.S. Mail / UPS to anywhere in the world
Big Bore Piston Kits
We don't carry the entire Wiseco bore kit line for the Kaw 900's and 1000's.......But we do have
ready access to any of their products......While we often use these kits in our engines, we have,
over the years, used a dozen different types of pistons in the old Kaws.......We always have
1075cc kits in stock, along with cylinders already bored for them, and also often have 1105cc
and 1015cc kits as well......In addition, we can bead blast, paint, or Kal-Gard coat a cylinder
before shipping it to you.......toll-free 877-271-9292.....

Other bore / piston kits in stock (page updated 7-4-16):
Wiseco 1015cc / 1135cc < Call for info & pricing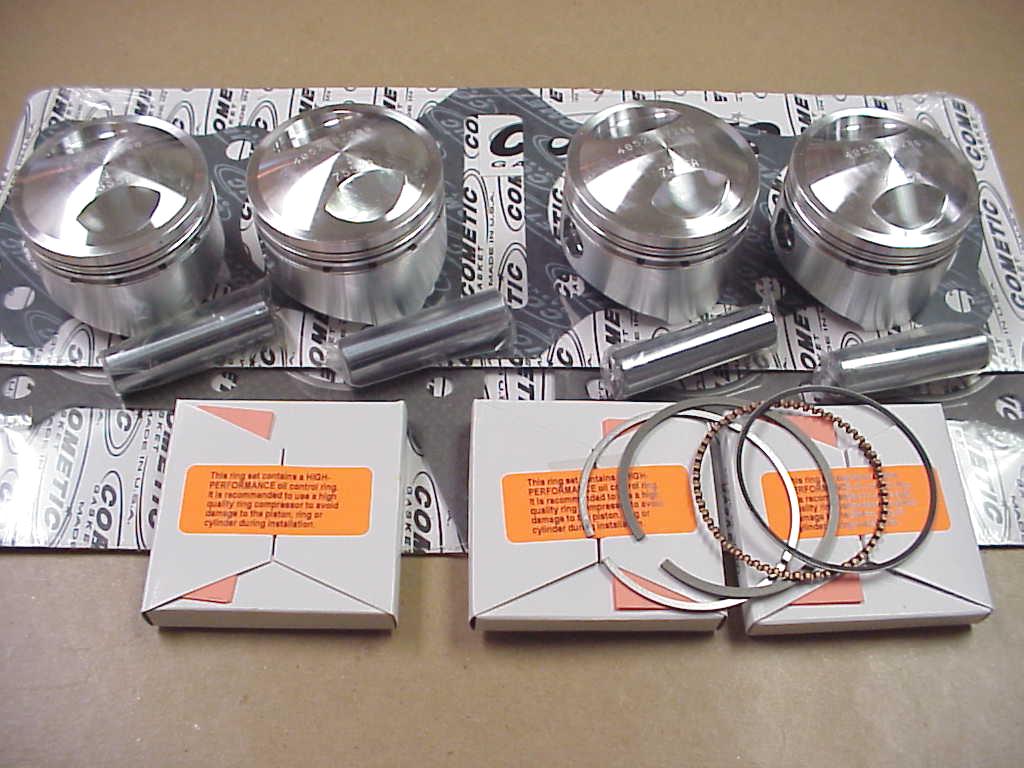 Wiseco 1075cc / 10.25 to 1 compression ratio bore kit....Boring only required for all 1977 to 1980 KZ1000 cylinders.......Sleeving or other mods needed for installation on 900 models*.........

For general street use, this is the best all-around bore size to use on your Kaw 1000.......or 900*......
Very noticeable power increase, even with stock cams....A 1075 with stock cams can surprise you!...

Includes pistons, pins, rings, clips**, and high quality 1 piece head & base gaskets.....See note below....
In Stock at Redline Cycle $599.00

Note: The Wiseco kits, due to their 10.25 to 1 compression ratio, will often cause detonation or "pinging" with the use of pump premium gasoline. As an option, we advise the use of a special cylinder base gasket to avoid this.
Optional base gasket from $10.95 to $35.95
Call for Info....Toll-Free 877-271-9292

*Instead of expensive sleeving on 900 models, we install these kits in 1000 cylinders and then do slight mods to the 900 upper crankcase to fit them - Easiest & cheapest way.....
**We use a special Kawasaki OEM piston clip when we use these kits.....Our only complaint - The Wiseco clips are too stout....We include ours at no charge....
| | |
| --- | --- |
| | |

E-Mail us at > jim@redlinecycle.com