Redline Cycle Service, Inc.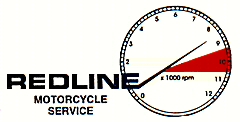 Back to Main Catalog Index
Superbike Handlebars
.............
Economical, import version of the Superbike bars below..... Same exact dimensions and fit ............
$69.95
(Not available drilled)

Not quite the quality of the expensive bars, but more than good enough......
And our best seller .......

In Stock at Redline Cycle

Unfortunately, the USA-made bars below have become very expensive, and are often on backorder......

But, only the USA-made bars can be ordered drilled for internal wiring...

Chrome 7/8" Superbike bars are the best made....Highest quality steel & best plating around......Made in the USA.......

Superbike bars will allow for easier routing of the clutch cable than a flat, drag bar.......These also eliminate problems with the handlebar switches hitting the tank when the bars are turned stop to stop.....

Yes, there are cheaper ........ No, there are none better....

Chrome / Regular $109.95
Special Order -

(See listing above for a less expensive alternative)

For special applications - Black version of the 7/8 Superbike bar.......

Powder coated gloss black.......Made in the USA......

Special Order (regular or drilled) from Redline Cycle

Black / Regular $109.95
Black / Drilled $144.95

From In-Stock to 6 weeks wait on drilled bars....

Redline's drilled Superbike bars are professionally modified to stock Kaw specs, and will accept handlebar
switch housings and throttle just like the stock drilling from the factory......Internal wiring adds a nice touch!!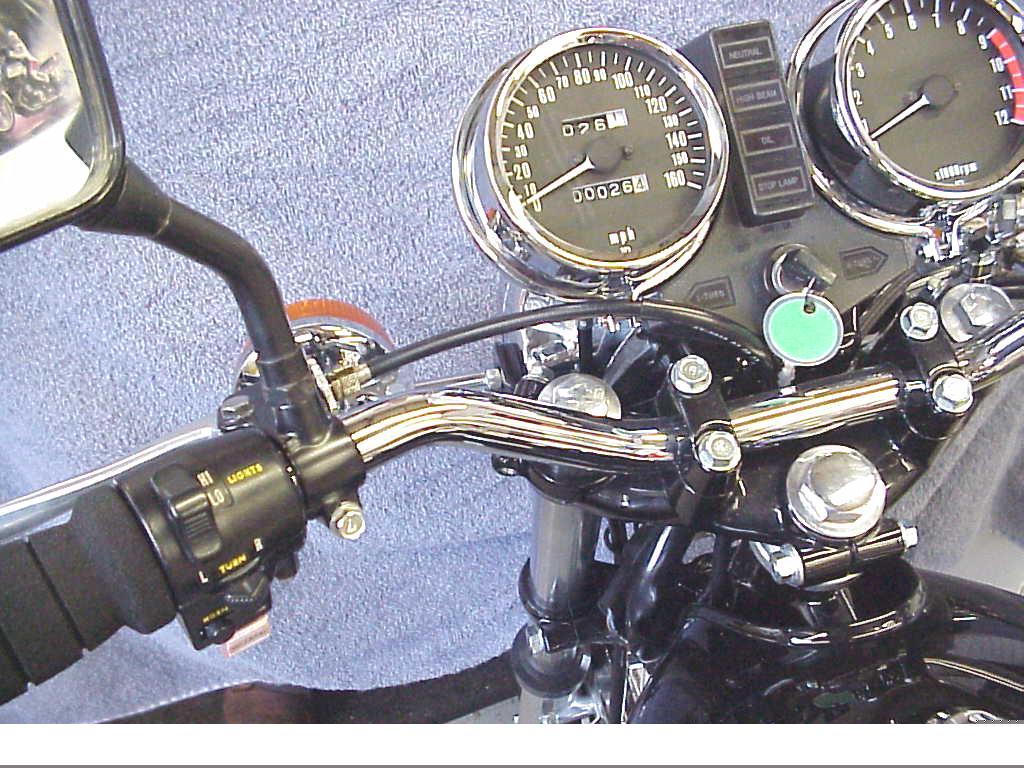 E-Mail us at > jim@redlinecycle.com