Redline Cycle Service, Inc.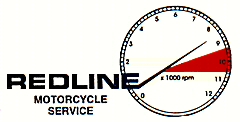 Any item shipped U.S. Mail / UPS to anywhere in the world
Redline Reproduction Sidecover Decals
Don't let the word "decal" fool you - These are nice!........
These reproduction decals are made to the exact dimensions and colors of the original
Kawasaki OEM emblems - including the chrome borders ......They are a great looking and
inexpensive alternative to searching for that original emblem........Generally, we only carry
these decals as substitutes for Kawasaki OEM emblems which are no longer available.......
They can also be cleared over once applied ..............
These pictures don't come close to doing justice to their actual appearance - they are very
difficult to photograph........
$6.95 Priority Mail shipping gets these to anywhere in the U.S. in 1 or 2 days.....
For 1976 - 1978 KZ900A & KZ1000A models......

These decals are made to the exact dimensions and colors (black background, white interior lettering, and flashy chrome border) of the original Kaw emblems for these bikes.....

Both of the original emblems for these bikes have been discontinued, and remaining new/used emblems are fetching high prices........

Available in two styles..... Silver or Chrome border on the letters.....
KZ900 / Chrome border $16.99 per pair

KZ1000 / Chrome border $19.99 per pair

KZ900 or KZ1000 / Silver border $10.99 per pair

In Stock at Redline Cycle... Toll-free 877-271-9292
>>>>>>>
For 1976 KZ900B (LTD) models.......

The original Kaw sidecover emblem for the 900 LTD has been n/a for many years.......

These classy looking decals might make you forget about the original emblems you can't get......

In Stock at Redline Cycle
$21.99 per pair

In Stock at Redline Cycle
Toll-free 877-271-9292
>>>>>>>>>>
For the 1977 KZ1000B1 (LTD) models.......

Very sharp decal is a replica for another extinct Kaw sidecover emblem........


$21.99 per pair

In Stock at Redline Cycle
Toll-free 877-271-9292
>>>>>>>>
For the 1978 thru 1980 KZ1000B (LTD) models....

As seen in our Decal or Emblem? illustration.......Try these instead of the original Kaw emblems (if you can find some) and save about $85.00.......

$17.99 per pair

In Stock at Redline Cycle
Toll-free 877-271-9292
>>>>>>>>>>>>
For the 1978 KZ1000D (Z1-R) models........

Talk about a picture that doesn't due justice to the subject! - I gave up trying to get the chrome border on this very nice decal to show up......

Try these as an alternative to the recently discontinued emblem for the 78 Z1-R......
$21.99 per pair

In Stock at Redline Cycle
Toll-free 877-271-9292
>>>>>>>>
For the 1980 KZ1000D3 / Z1-R........

Semi-transparent film in this pic hides the true quality of this nice decal....

Yellow / Black / Chrome border - Just like the original.....

$21.99 per pair

In Stock at Redline Cycle
Toll-free 877-271-9292
>>>>
Very nice replica of the side cover emblem as used on the 1979 KZ1000A3 / MKII


$22.99 per pair

In Stock at Redline Cycle......
Toll-free 877-271-9292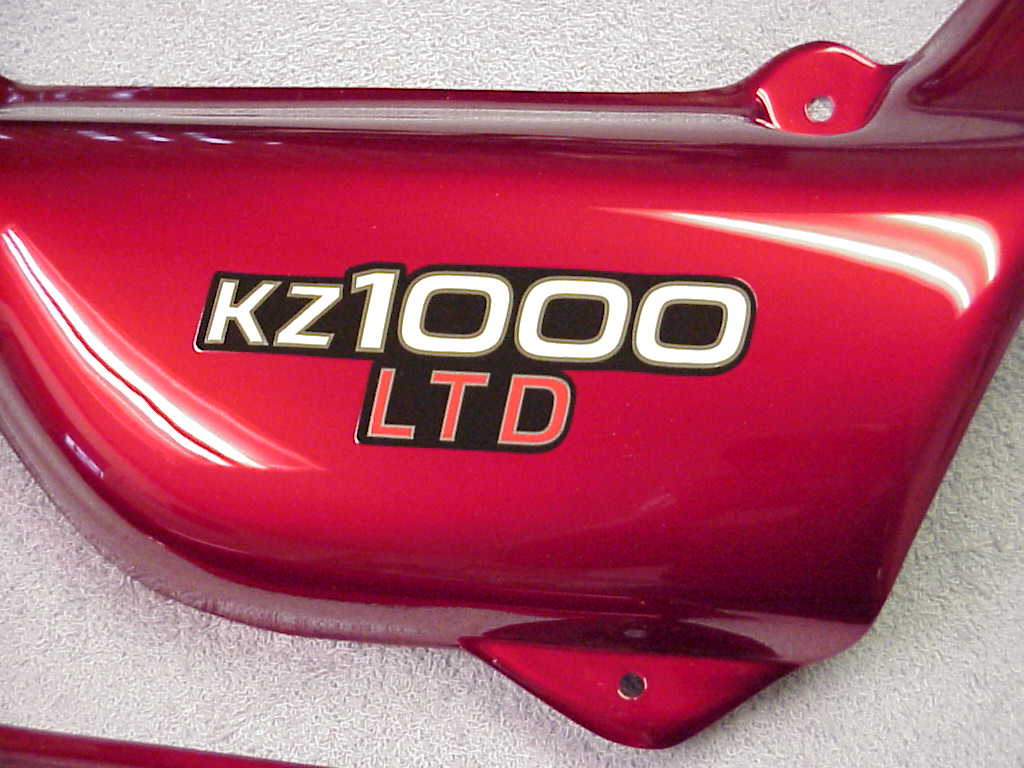 Skokie, IL, USA
Phone: (847)675-2020 Fax: (847)675-2027 Toll Free: (877)271-9292
E-Mail Redline Cycle