Redline Cycle Service, Inc.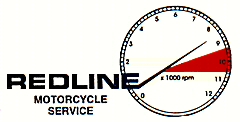 Back to Main Catalog Index
OEM Body Sidecovers
None, or at least very few of the OEM original sidecovers for 1973 thru 1980 Kawasaki 900's & 1000's
are still available new. We sometimes have good, used OEM sidecovers for sale. The majority
of them are in need of painting, but any OEM sidecover we'll have for sale will be with all
mounting tabs intact and no cracks.
From time to time, we will have some very nice used sidecovers with original paint intact.
E-Mail Us At > jim@redlinecycle.com

Return to Home Page