Redline Cycle Service, Inc.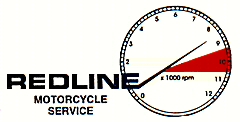 1977 Kawasaki KZ1000A / 1230cc
High-perf street Kaw......
Consigned for Sale to Redline Cycle SOLD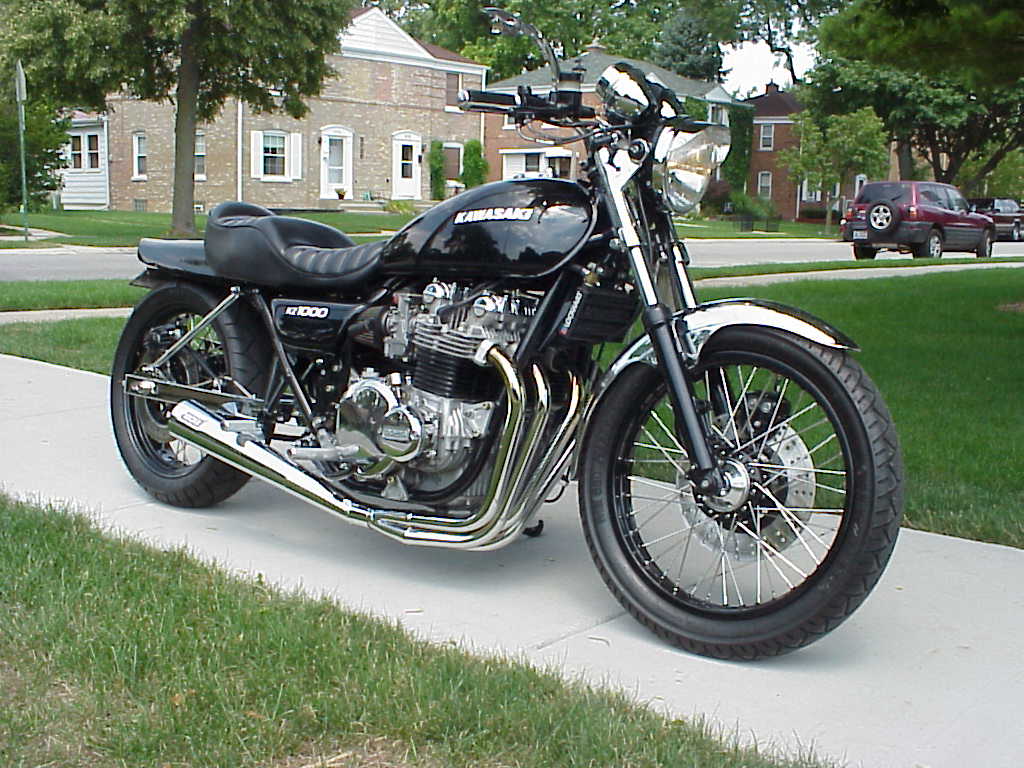 A lot of work has gone into this 1230cc street bike - Some of its features include Powder-coated frame /
10" over chrome swingarm w/ built-in air tank / Custom extended tail section / New EK chain /
Gloss black powder coated frame, rims, wheel hubs, fork legs, triple clamps, master cylinders, calipers,
and other frame fittings.....
Chrome rear sprocket, re-plated front fender, chrome struts.....
Pingel billet footpegs / 4.25" width rear rim / Metzeler ME880 tires w/160 rear / New wire harness /
High-sterength motor mounts ........ $8250.00 SOLD
Call for Info - Toll-free 877-271-9292
1230cc Redline custom-built engine features custom-made Arias pistons,
Andrews 6X / 8X cams / Ported head / Mikuni RS36 carbs / V&H pipe /
Welded crank / Undercut 2nd gear / Bead-blast finish on head and cases
with black cylinder / Chrome engine covers / K&N tapered air filters /
Dyna 2000 high-perf ignition system with Thundervolt 10mm wires / Lockhart oil cooler.....
This engine runs EXCELLENT!
1500 miles since engine was built.........
Surfaced & Drilled discs / Restored meters w/chrome covers......
And much more.........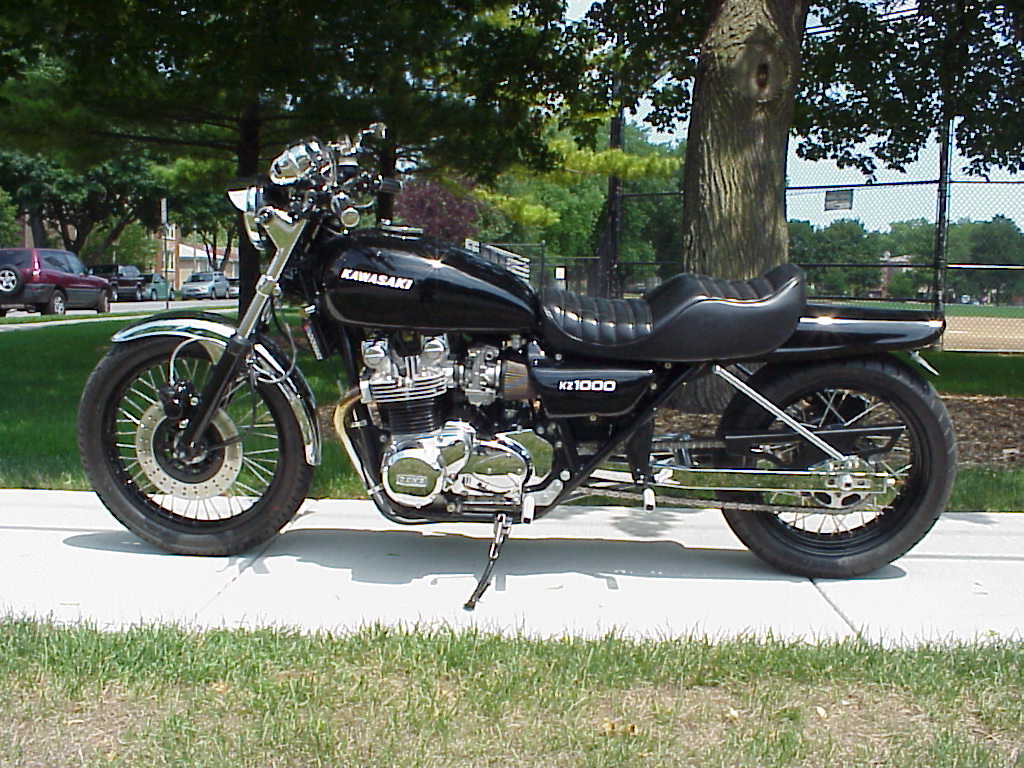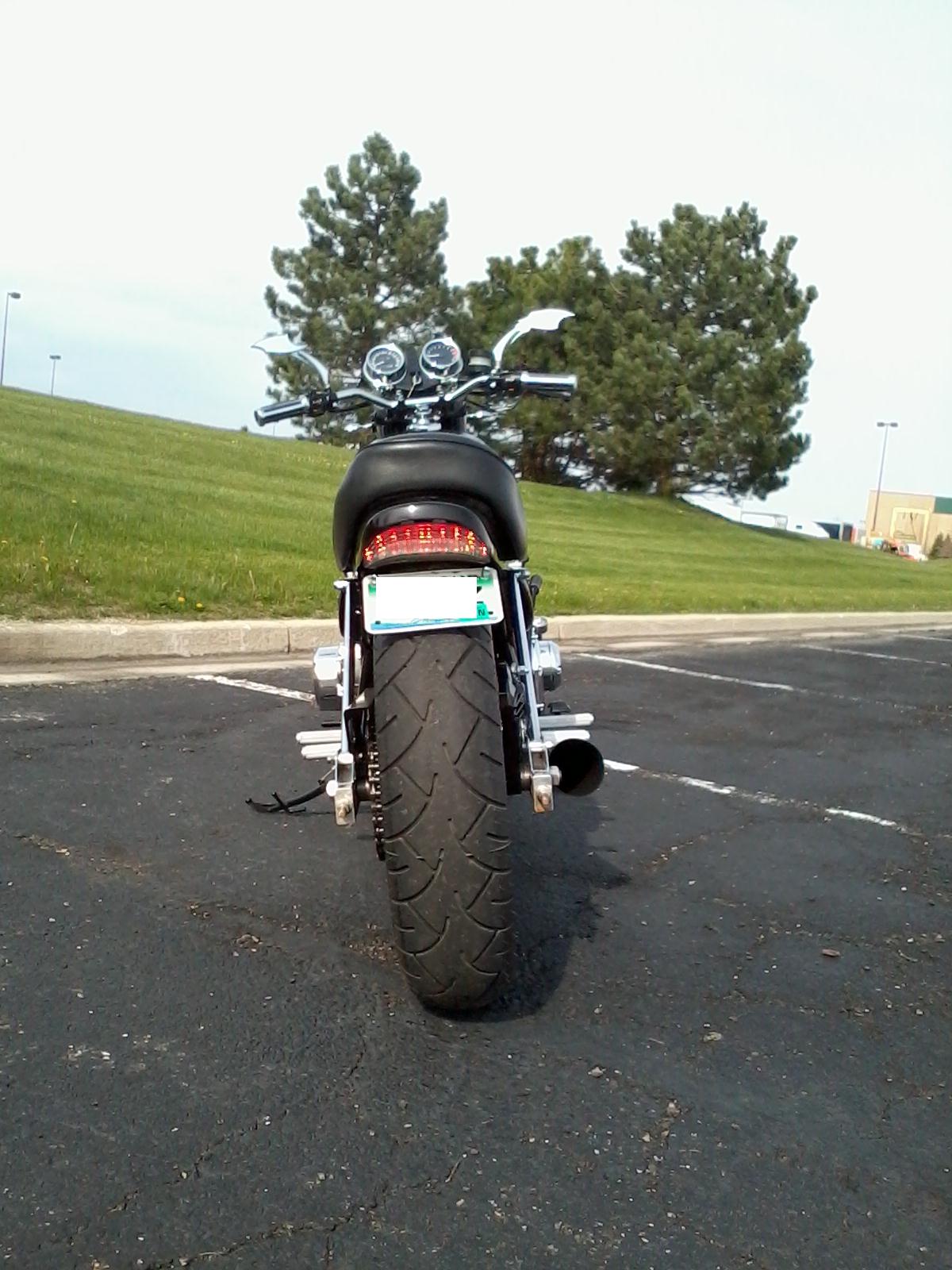 Skokie, IL USA
Phone: (847)675-2020 Fax: (847)675-2027 Toll Free: (877)271-9292