Redline Cycle Service, Inc.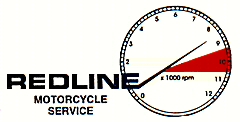 A Piece of Old Kaw History
Redline's 1977 Kawasaki KZ1000A
Car and Driver Magazine Road Test/Feature Bike - August 1977
A part of Redline's Collection from 2001 to 2013,
this rare bike is now owned by another collector.....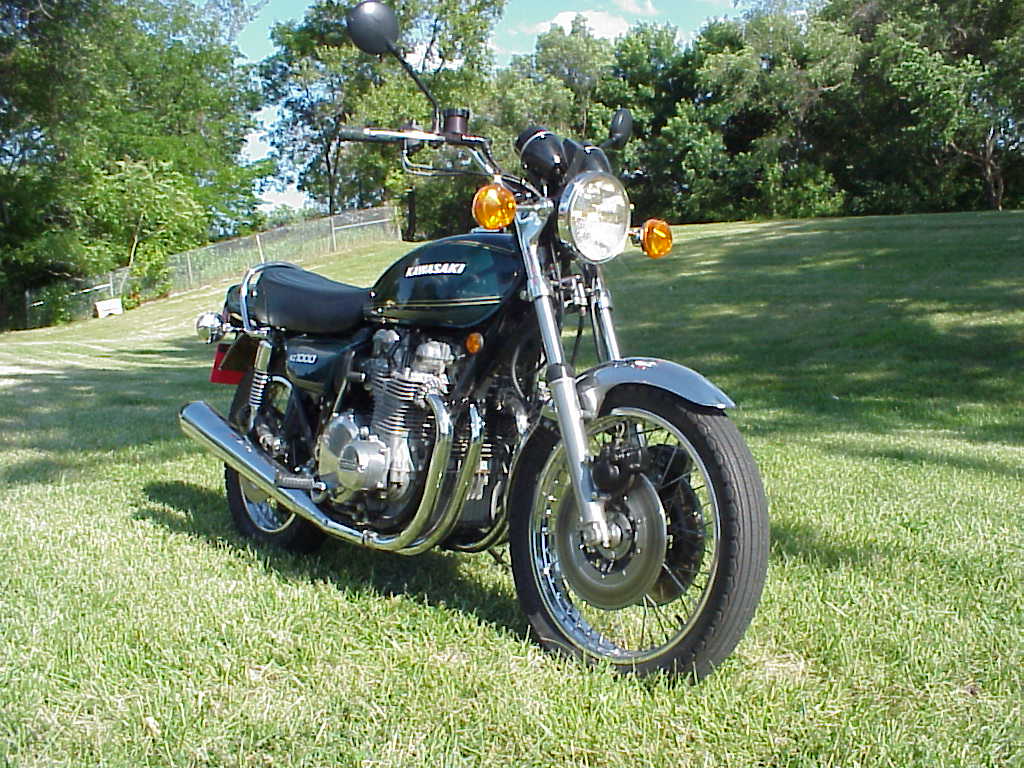 1977 Kawasaki KZ1000A 2160 original miles
When introduced in 1977, the new Kawasaki KZ1000 was tested by all the motorcycle magazines of the day. In an unprecedented move, Car And Driver Magazine did a first-ever comparison between a motorcycle and a car in it's August 1977 issue........a KZ1000 against a Pontiac Trans Am.
This Kawasaki KZ1000A is the bike that Kawasaki Motors Corp. gave to Car And Driver for this test / comparison. It is possibly the last and only Kaw 900/1000 magazine test bike remaining intact. If any others still exist, their whereabouts are unknown.
The bike has frame number KZTOOA000361.....the 361st produced, and engine number KZTOOAE000362....the 362nd produced. In normal production, it would be rare for the frame and engine numbers to coincide this closely. In servicing the bike, it also became obvious that Kawasaki mechanics had meticulously tuned the bike, using non-standard valve and timing adjustments, as well as platinum electrode plugs. Compression readings are unusually high and uniform for a bike of its type......all indicating that Kawasaki, in an effort to get as good a review as possible, hand- picked a motor from the assembly line, tuned it to the best of their ability, and created a motorcycle specifically for this test.
Also, this test bike was equipped with the Kawasaki optional dual-front brake kit, which was not standard on
the actual production bikes, and this no doubt improved the bike's braking performance figures.
Not surprisingly, the Trans Am outhandled the Kawasaki, but the KZ1000 was way ahead of the T/A in the quarter mile.
After the testing, in 1977 the editor of Car and Driver purchased this bike from Kawasaki Motors Corp. It was ridden sparingly until 1986, and then put in storage. Redline Cycle Service obtained the bike in Arizona in January, 2001, did a partial restoration on it, and put it back in running condition. The bike appears here and runs as it did during the test in 1977. It remains in mint condition.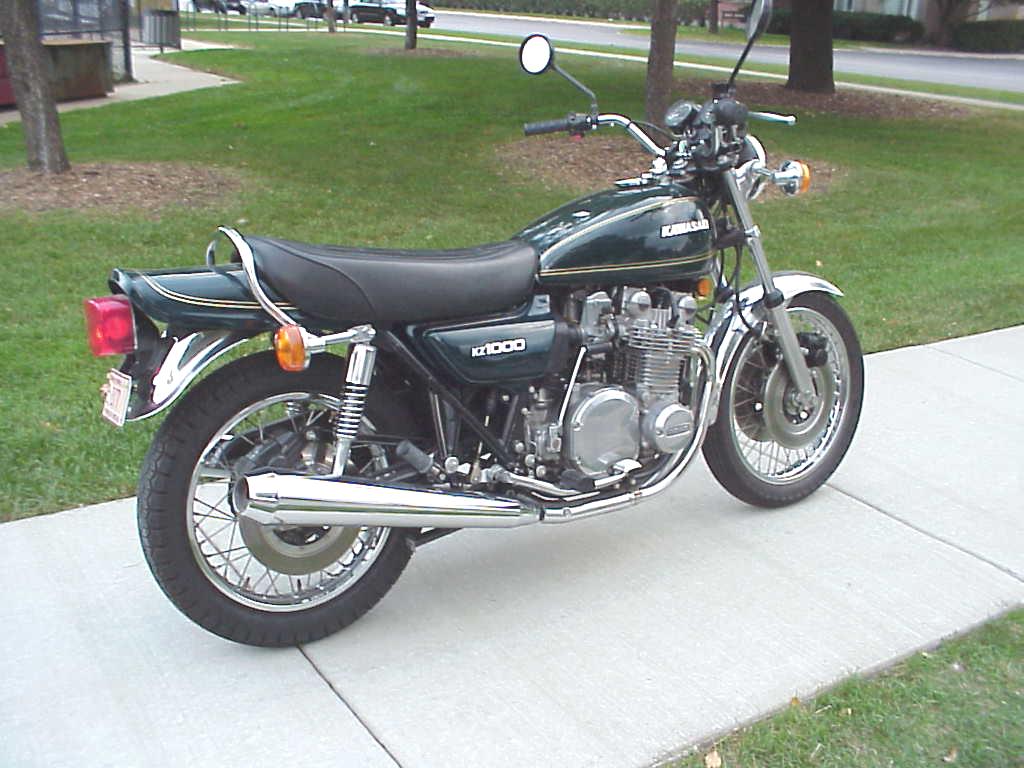 E-Mail us at > jim@redlinecycle.com