Redline Cycle Service, Inc.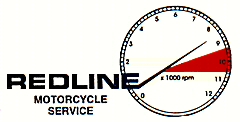 1977 Kawasaki KZ1000A1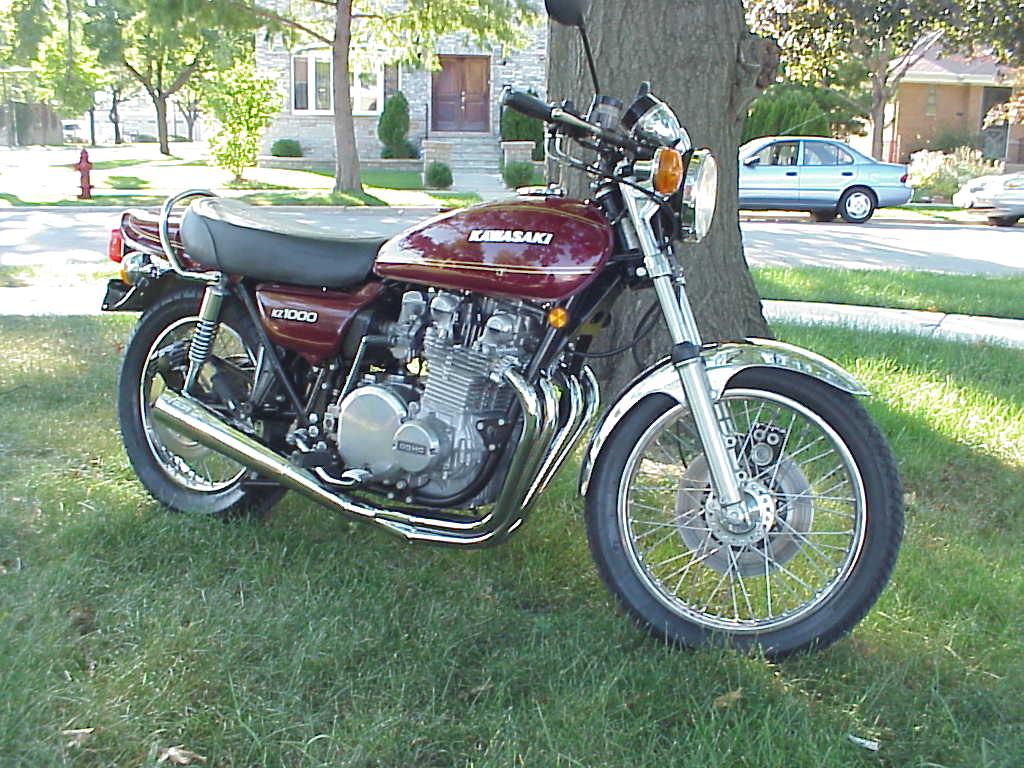 At 21K original miles, the general condition of this bike is more typical of a 1000A with 6K or 7K.....
Finish on all the parts is in way above average shape, and the original paint is in remarkable condition - Almost new....
The chrome pieces also in near-new condition ......As is the original seat and all other parts....
The bike currently fitted with superbike handlebars - - Can also be delivered with the original 1000A bars....
Our front to back servicing of this bike has included full chassis service - New tapered roller steering
head bearings, complete overhaul of front & back braking systems, new Bridgstone BT-45V tires,
and anything else that needed attention ...... It's a solid, and very tight-handling bike......
The stock 1000 engine runs excellent, and has been fully tuned - -
Original carbs are serviced and jetted for the new V&H exhaust -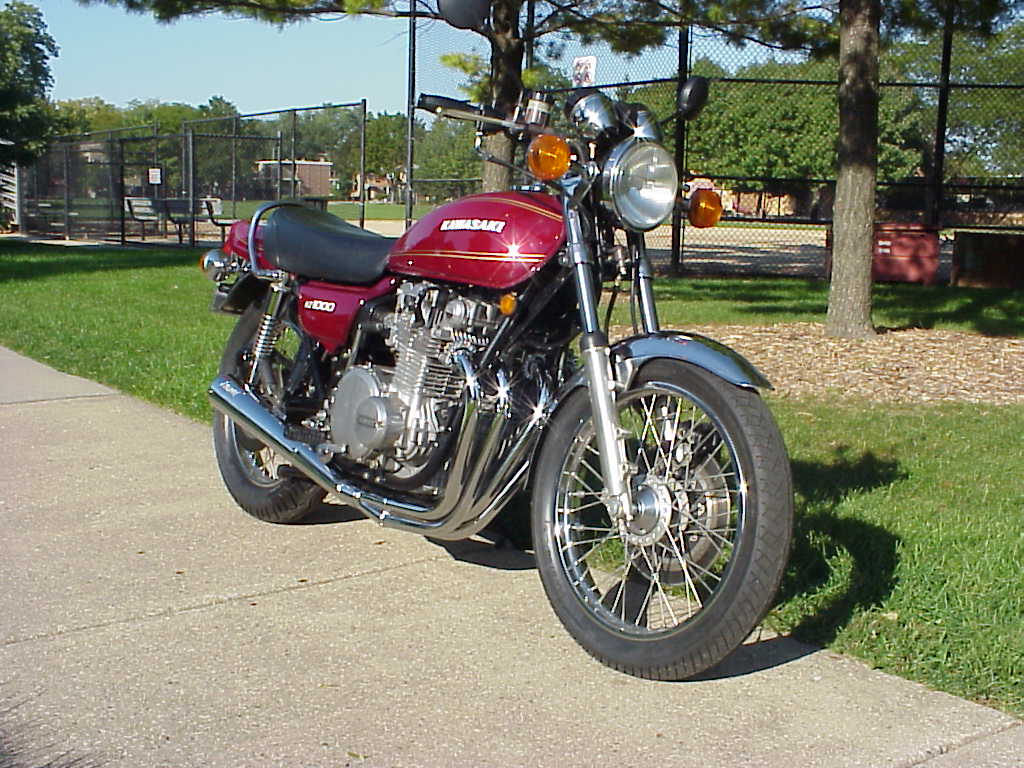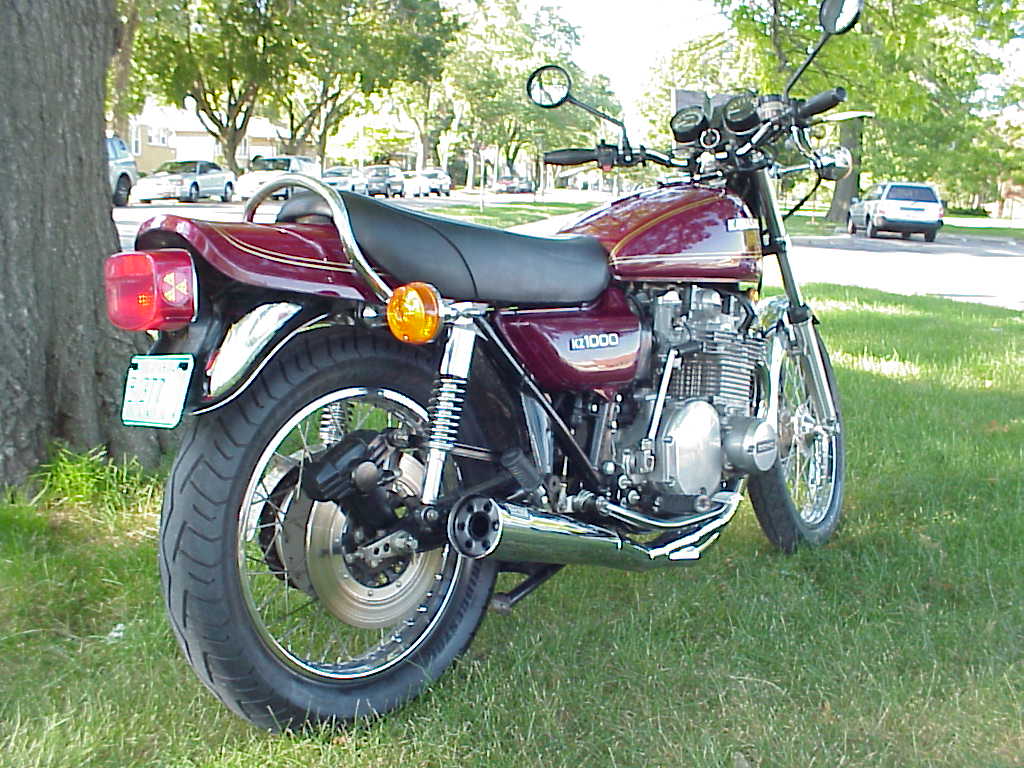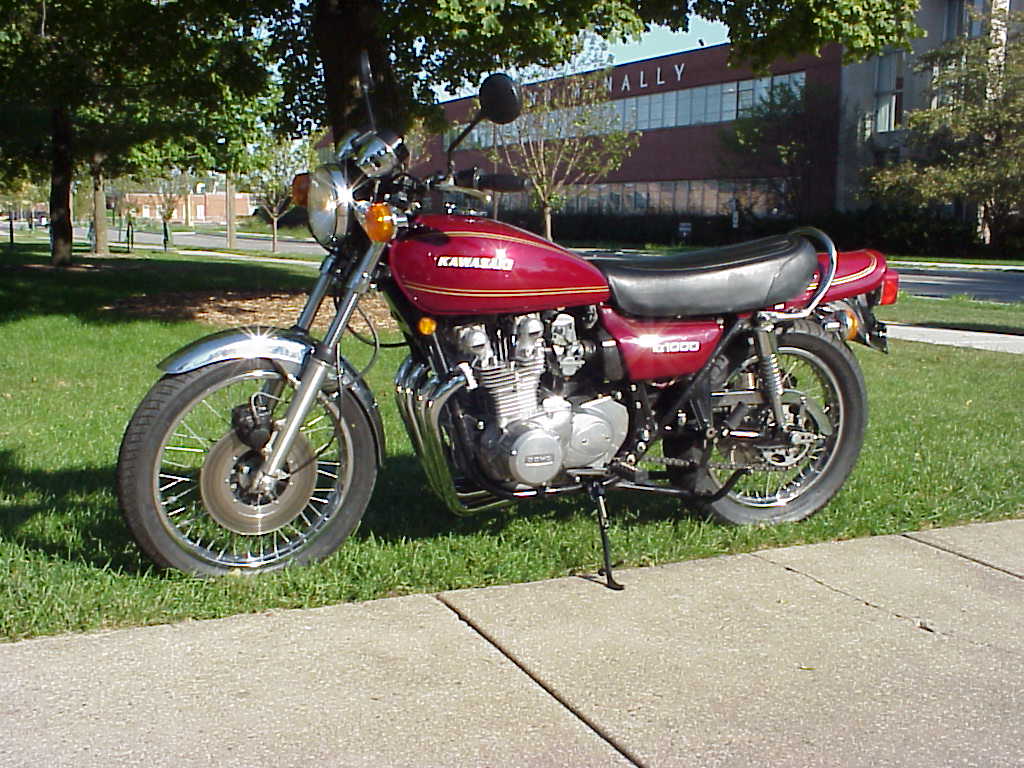 Skokie, IL USA
Phone: (847)675-2020 Fax: (847)675-2027 Toll Free: (877)271-9292