Redline Cycle Service, Inc.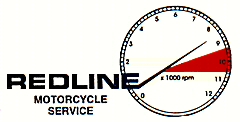 1979 Kawasaki KZ1000B3 / 1075cc
Redline Project Bike 2007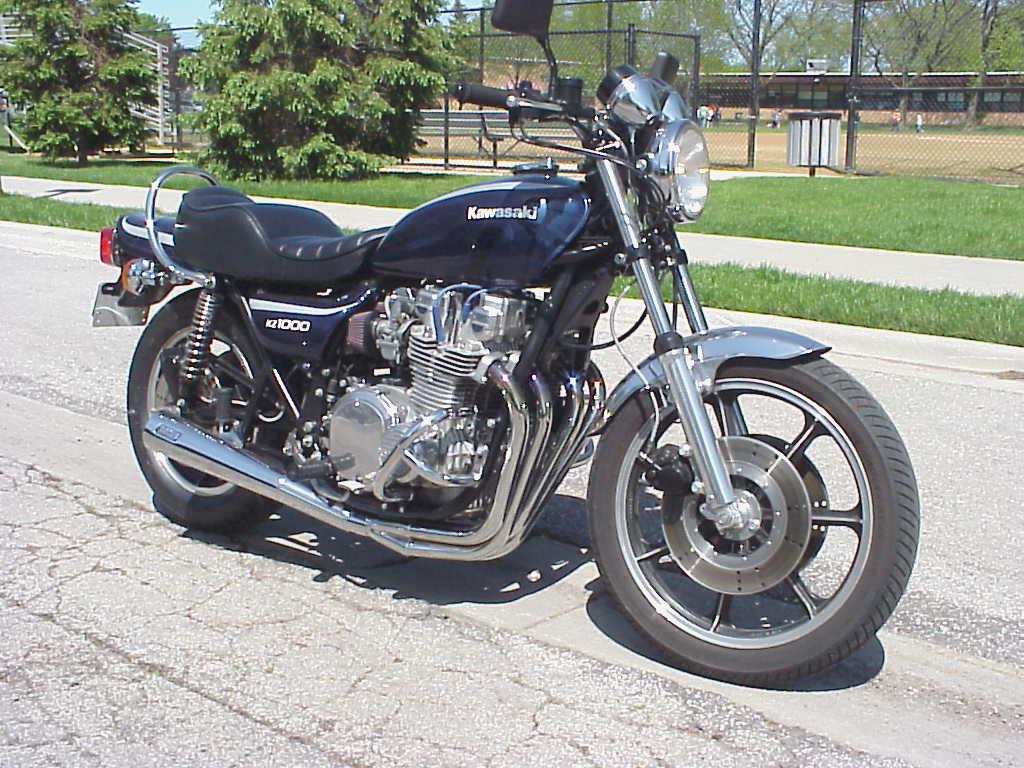 Built from the frame-up in 2007, and sold prior to completion........
Back for sale again after 400 miles of use....
This bike has been completely rebuilt and upgraded throughout....
1075cc engine, Dyna coils, braided brake lines, V&H pipe, K&N air filters,
Bridgestone BT-45V tires, Progressive shocks, chrome case guards,
restored gauges, high-grade hardware, and many other upgrades & mods ....
There are no shortcuts on quality on this bike...
Midnight Blue metallic paint, with silver graphics......
$7,900.00 SOLD
This glass-blast finished engine is not just good looking...... 1075cc with all our usual upgrades...
professionally polished engine covers (and fork legs).....
make this a very strong runner.....And - as reliable as a stock bike!

Below: Front fork shows the kind of quality in this bike.....Stock mags are completely re-finished....
Braided brake lines fron & rear..... Polished fork legs......Bridgestone BT-45V's....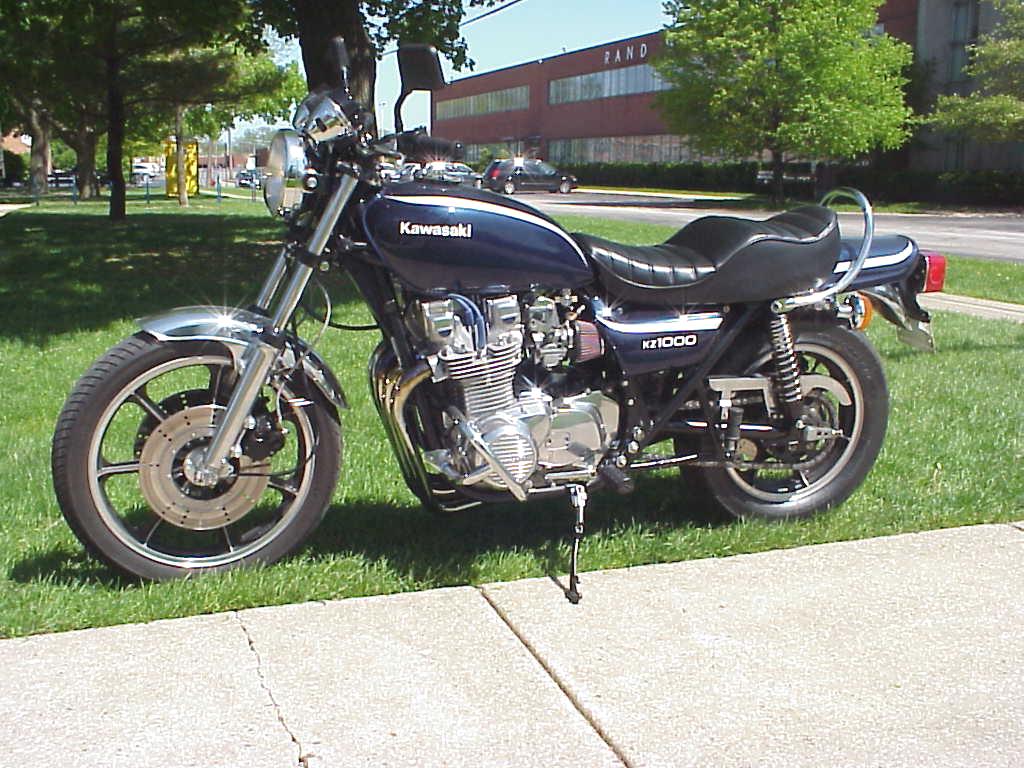 Skokie, IL USA
Phone: (847)675-2020 Fax: (847)675-2027 Toll Free: (877)271-9292