Redline Cycle Service, Inc.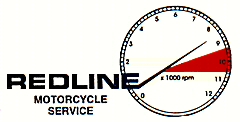 1977 Kawasaki KZ1000A / 1075cc $6,900.00
Quality from front to back.....

This exceptionally nice KZ1000 was built from the frame-up in 2006, with 75% of the parts bought
from Redline in 2005 and 2006......1765 miles have been put on the bike since it was built.....
1977 KZ1000A frame and swingarm were powder-coated metallic black....All the chassis upgrades
have been done, including tapered head bearings, swingarm bearings, Progressive fork springs,
and Progressive 13 inch shocks...... Wheels used were a set of NOS stock 1000A rims, and the
Bridgestone BT45V tires also now have 1765 miles on them.......Chain and sprockets,
along with too many parts to list were new when the bike was built.......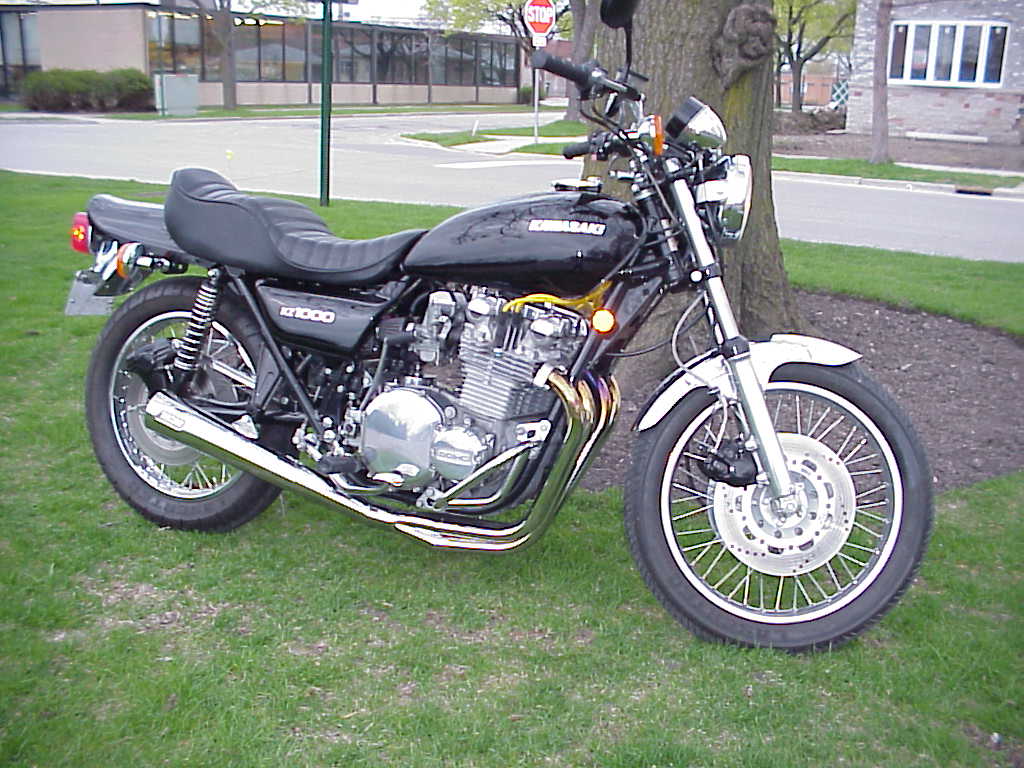 Chrome is excellent / mostly re-plated pieces throughout.....Paint is very nicely done gloss black with LTD tank
and factory LTD tank emblems, and Redline reproduction 1000A side cover decals on original side covers.....
Dual-disc front brake with EBC rotors works excellent, and braided lines front & rear......
All brake components were rebuilt with Kawasaki OEM parts during the build.....
LTD handlebars still have the front signals mounted on them.......Electrical system is also rebuilt,
with a Redline upgraded combination regulator/rectifier, and new AGM maintenence-free battery...
This bike runs very strong....and handles and stops to match.......
This 1075cc engine was built by Redline in 2003.....At the time it was put into this KZ1000, it had 3,000 miles on it....
Now, with 4700 miles on it, it is as strong as it was the day it first ran......Complimenting the 10.25 to 1cr / 1075cc
engine are drop-in Andrews 1X cams, Accel coils, Dyna electronic ignition, Vance & Hines header,
and professionally jetted carbs with K&N air filters......
Polished covers with 3 point case guards add a nice touch...
Having had discriminating owners, This engine has never been abused.......
To this day, it is strong, totally reliable, and doesn't leak a drop of oil....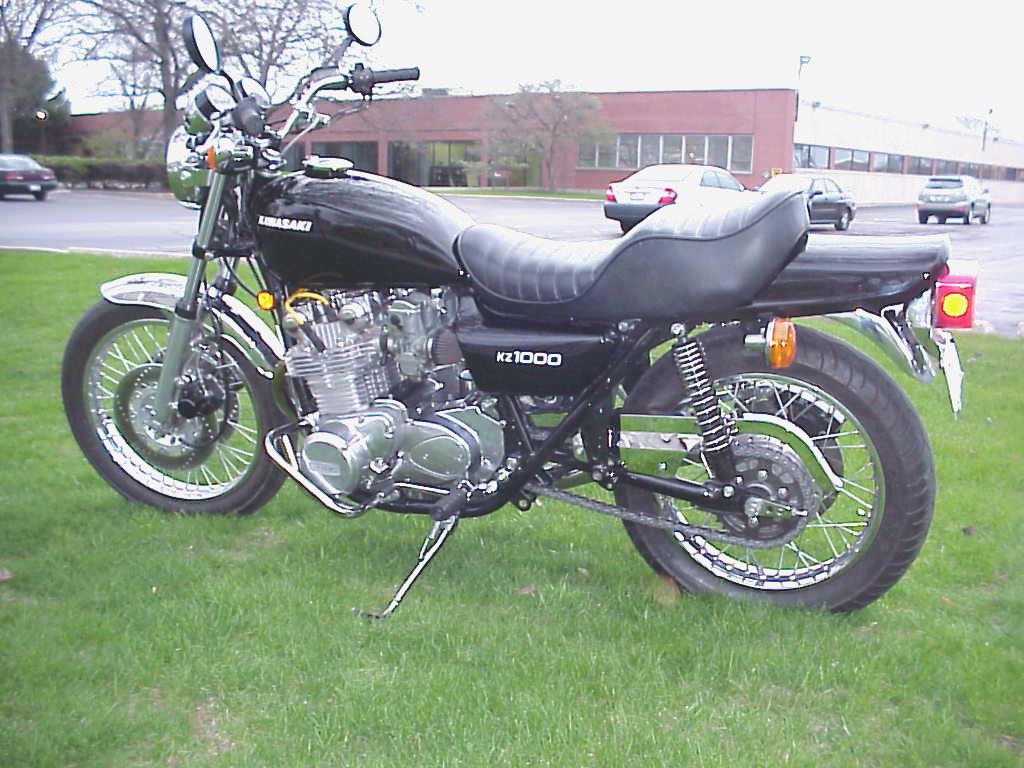 Skokie, IL USA
Phone: (847)675-2020 Fax: (847)675-2027 Toll Free: (877)271-9292