Redline Cycle Service, Inc.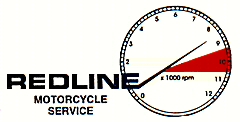 1976 Kawasaki KZ900B LTD
$4,500.00 SOLD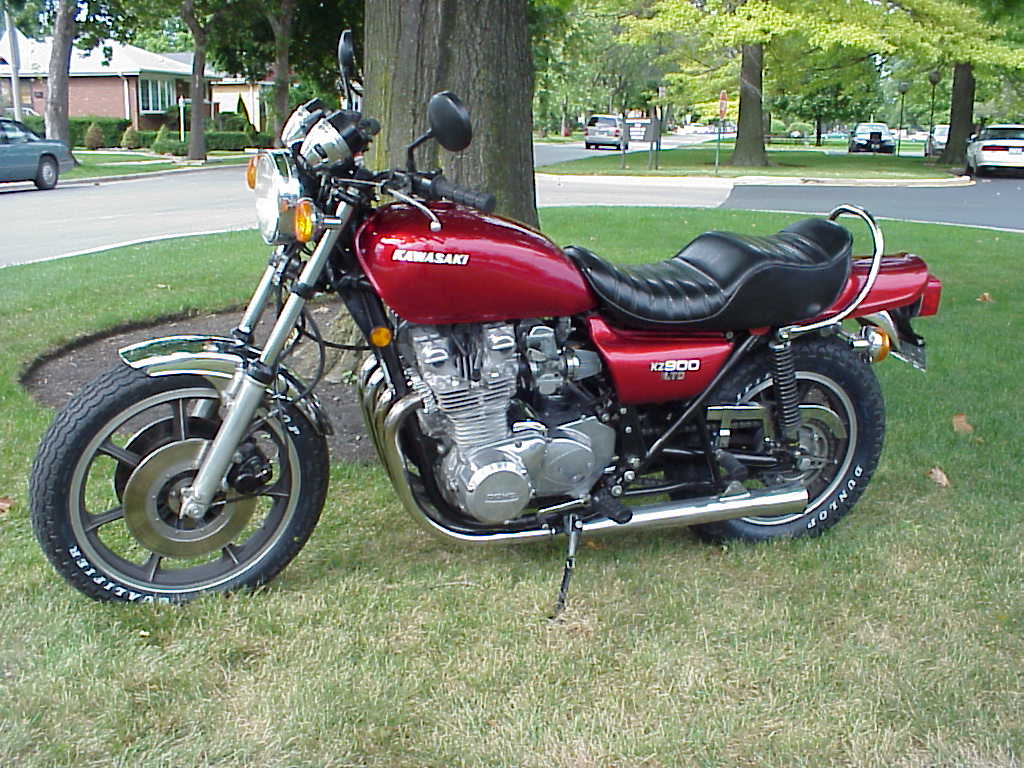 This very nice, largely original 900 LTD gives a great first impression........
Given the 53K miles showing, the condition of this
bike shows the care it received from its original owner.........Service on this bike
has included a top-end engine rebuild, mechanical re-conditioning throughout, and cosmetic detailing........
We've taken this bike a few steps further......
Additional work to this bike includes additional tuning, installation of tapered steering head
bearings, new Dunlop RWL Qualifiers, and repainting........
Original multi-piece 900 LTD exhaust is still on the bike, although it has been drilled at the back. The original
front fender, front master cylinder, seat, shocks, and other unique 900 LTD parts are still intact. Rear disc
rotor has been drilled, airbox is removed, and front signals have been re-located to accomodate the
superbike handlebars......The engine, chassis, seat, wheels, and general finish of this bike are way above average....
And some nice documentation is also included: The original owner manual, bill of sale,
and the letter from the president of Kawaski Motors Corp. congratulating the original owner on the purchase......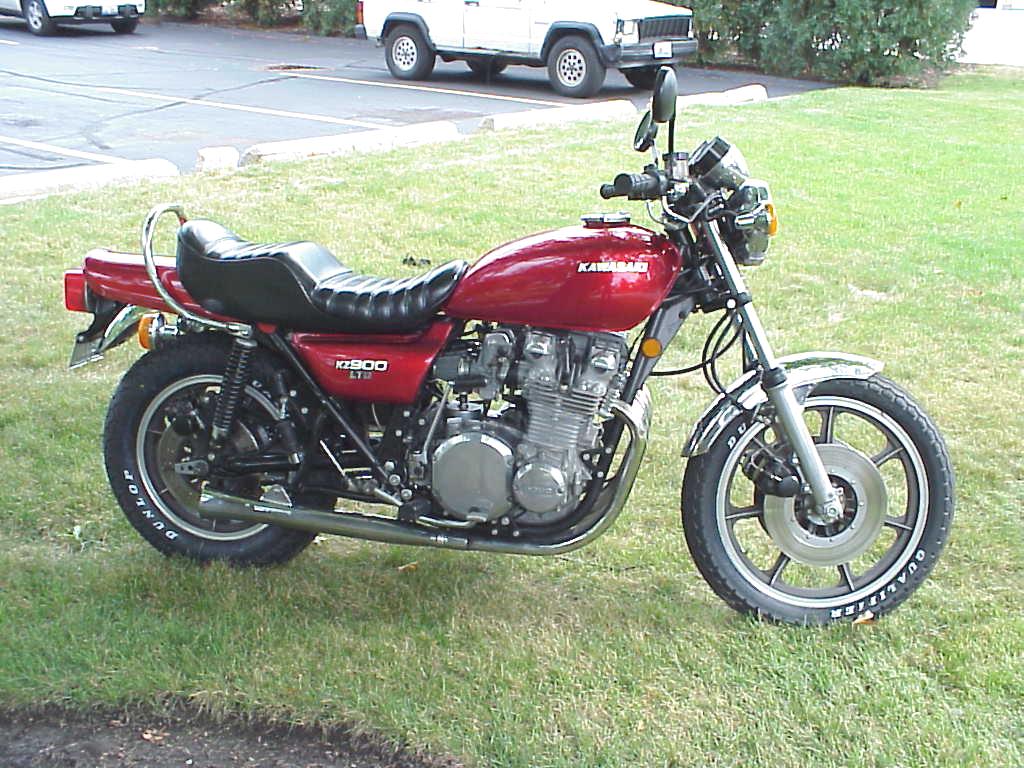 53K on the clock and the pistons still cleared at .003 to .0035......That's a thousandth to a thousandth and a half of wear over 29 years and 53, 000 miles......

The pistons showed remarkably little scuffing, and new rings and a hone were all we gave it in the cylinder department....

Cylinder head was upgraded to KZ1000 type with cast iron valve guides and 8mm exhaust studs, and given a 3 angle valve job.....



Skokie, IL USA
Phone: (847)675-2020 Fax: (847)675-2027 Toll Free: (877)271-9292
E-Mail Redline Cycle