Redline Cycle Service, Inc.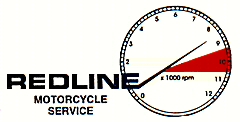 1976 Kawasaki KZ900A4
Redline project fall 2002
Based on a bike we put together early in 2002 (check it out) , this bike was built at the request of one of our customers.
We'd like to show you some pics of this bike, 90% complete, with the bodywork removed, in order to show you the work and detailing that goes into one of our projects. There are a lot of high resolution pics here...give it time to load up.
All of the stuff that went into this bike is kept in stock at Redline.....chrome engine parts are the exception...we have them only on an as-needed basis.


Fully rebuilt 1000cc engine features welded crankshaft, heavy-duty camchain, undercut 2nd gear, new rings, 3 angle valve job, graphite head gasket...glass bead blast finish on all surfaces, chrome plated engine covers, grade 8 flange case bolts, and all new phillips screws for the engine covers.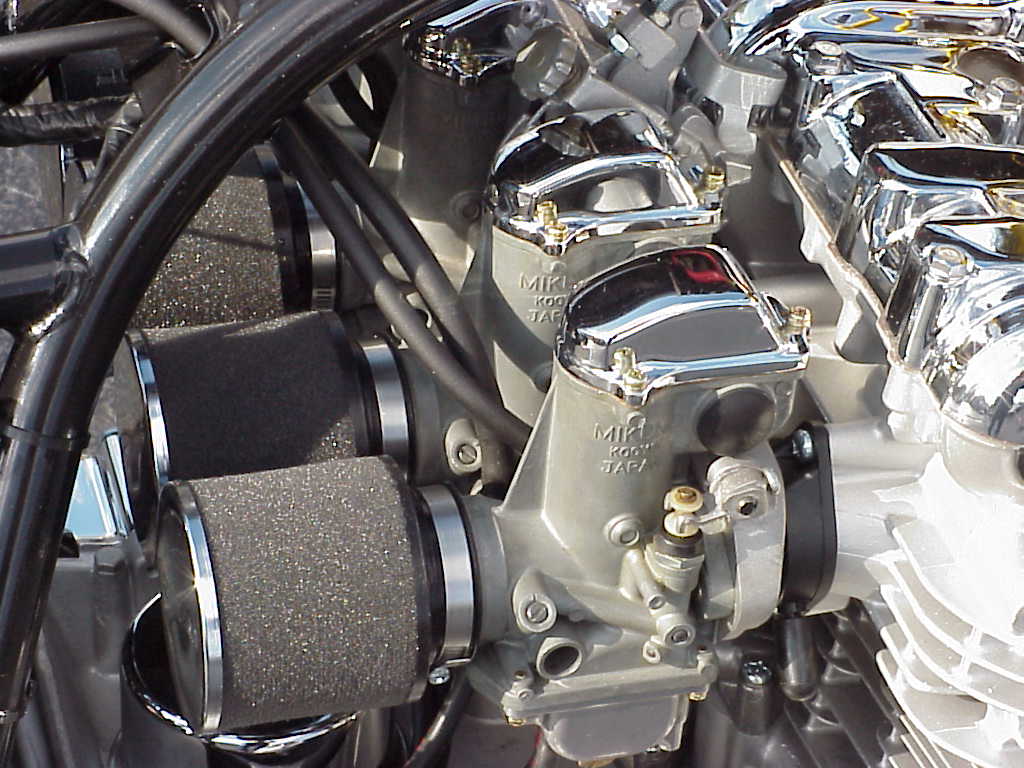 KZ900 carbs rebuilt off the rack and re-jetted for the 1000cc engine, Accel coils, V&H header, and UNI filters. All new top & bowl screws, all new fuel, vent, and drain lines. Those cam cover bolts are new OEM...and they're not cheap. New intake manifolds make a big difference in performance...on any bike.
| | |
| --- | --- |
| | |
Upper crankcase Lower left crankcase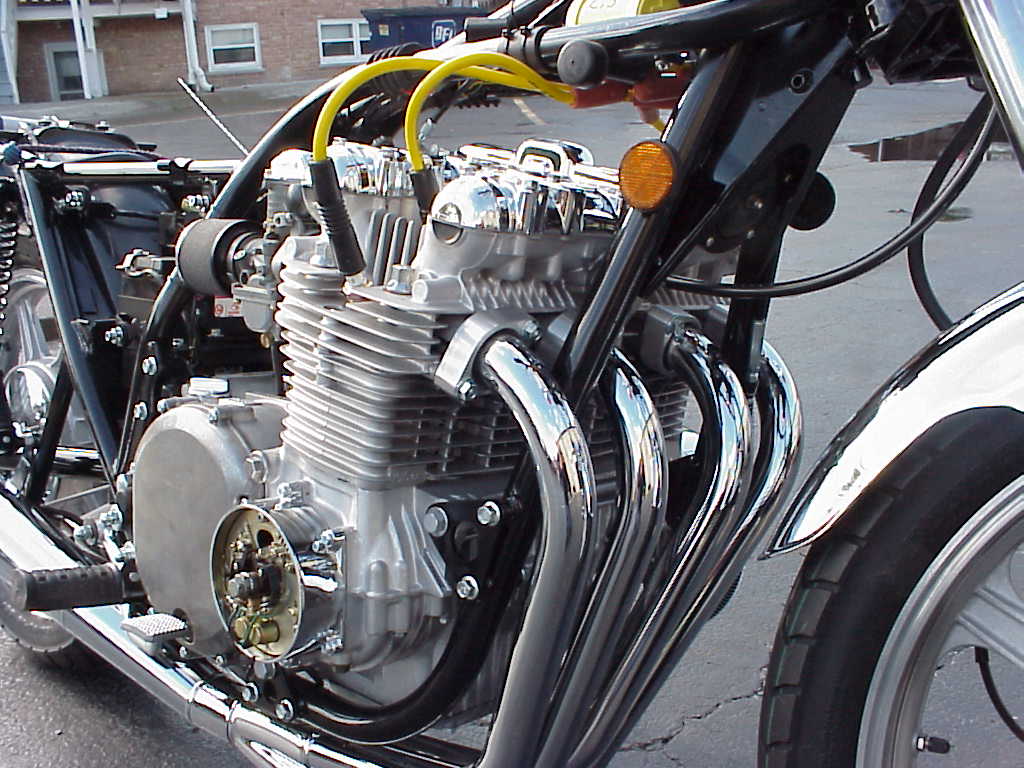 Frame has been sandblasted and refinished in gloss black. Throughout the bike, all hardware has been replaced with grade 8 hex and flange bolts. The cylinder studs are new, and the pipe is secured with flange bolts and 1981 style KZ1000 flanges. Chrome clutch and point covers aren't installed yet in this pic.
The front end on this bike, unlike our earlier project, called for single front disc. The Lester mags have been glass blasted, and the edge section has been polished. Dunlop 501, re-surfaced & drilled front disc,
new wheel bearings, new fork tubes and seals, re-plated front fender, chrome lower legs....steering bearings are now tapered roller type as in all of our project bikes.
Swingarm bearings have been serviced, new Progressive shocks, new sprockets and o-ring chain, rear fender is re-plated, new rear Dunlop 501...chrome chainguards were common in the 70's and early 80's but are almost extinct these days...the bungee cord holding up the centerstand is for shop use only...the bike will not have a permanent centerstand.....but it could.
Original battery is upgraded to a maintenance-free. This requires different cables, and a special r/h
bracket is made to handle the longer battery and mount the r/h sidecover....more cranking power and less hassle....also no acid spills will ruin the look of this bike. Those aftermarket sidecovers can be made to
really look nice with good paint, an OEM emblem, and the right mounting hardware.
All of the electrics have also been restored.....making the gauges look like this again is a project in itself!

This project is done!...... Click here to check it out!



8254 N. Lincoln Avenue, Skokie, IL 60077
Phone: (847)675-2020 Fax: (847)675-2027 Toll Free: (877)271-9292
E-Mail Redline Cycle