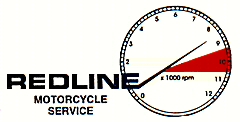 1977 Kawasaki KZ1000A1
Redline Cycle Project Bike 2022

This Bike has been SOLD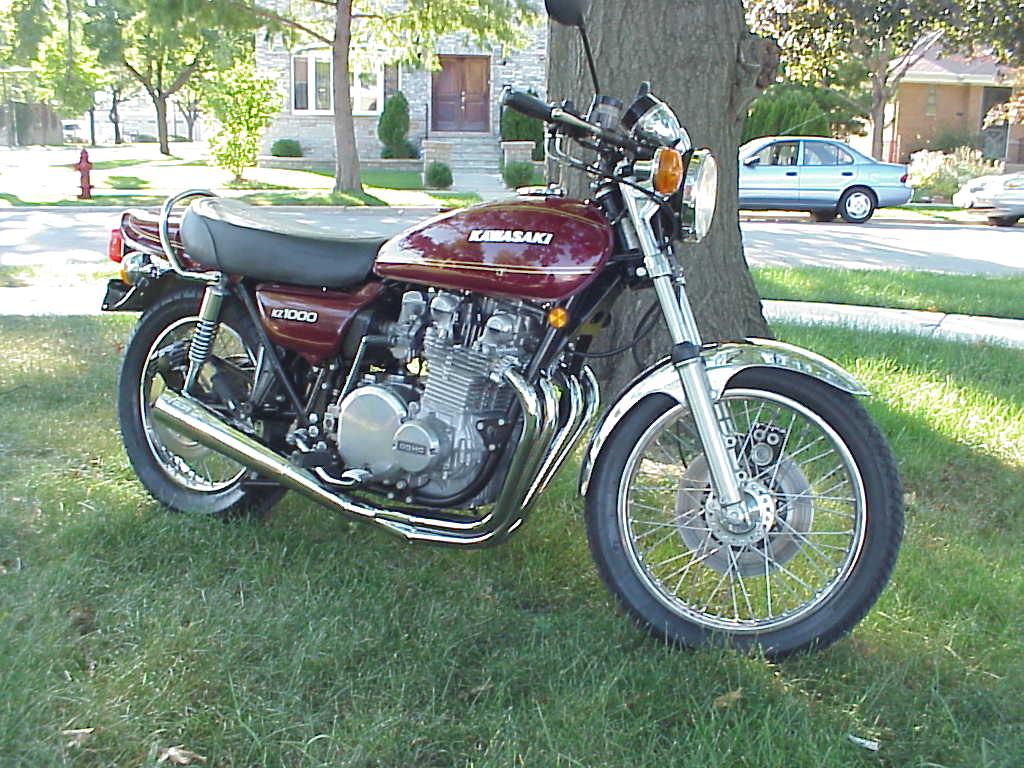 Above - Our model for this build - Sold in 2012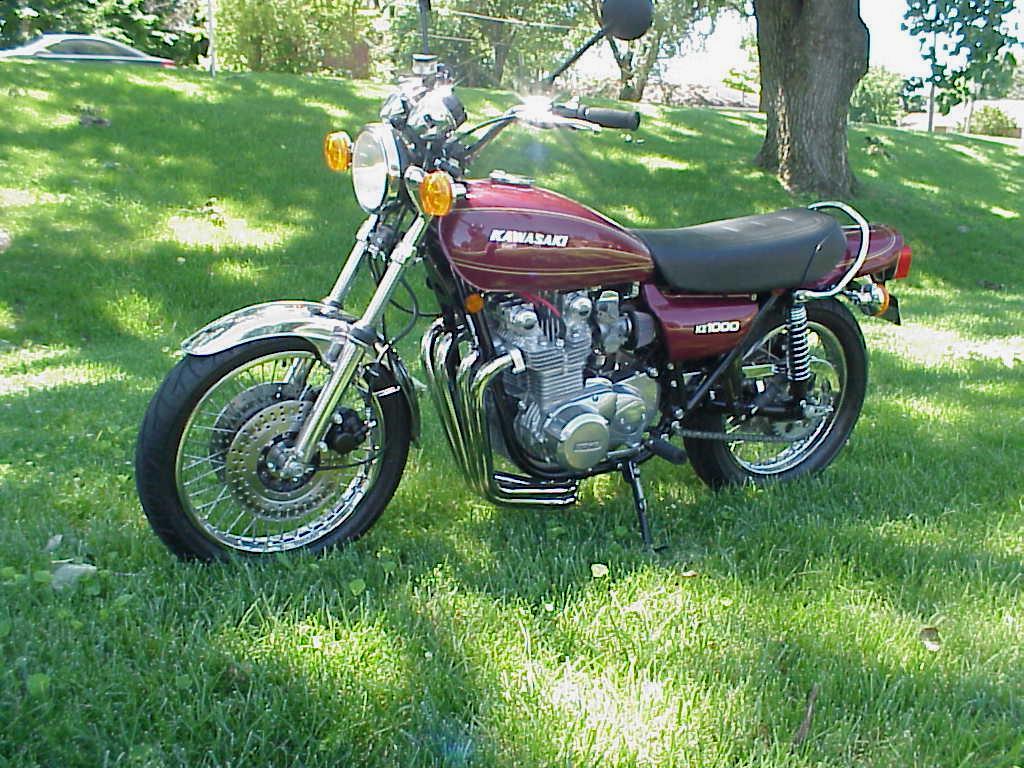 Our 2022 version - Now out on the streets .......
This un-abused, one-owner bike with 15K original miles, and still running excellent.....
Rescued from a 20 year stretch in an Indiana garage ------
.....Now rebuilt from the frame-up >
with many mods and upgrades .....
Shown with New Kerker exhaust .... ...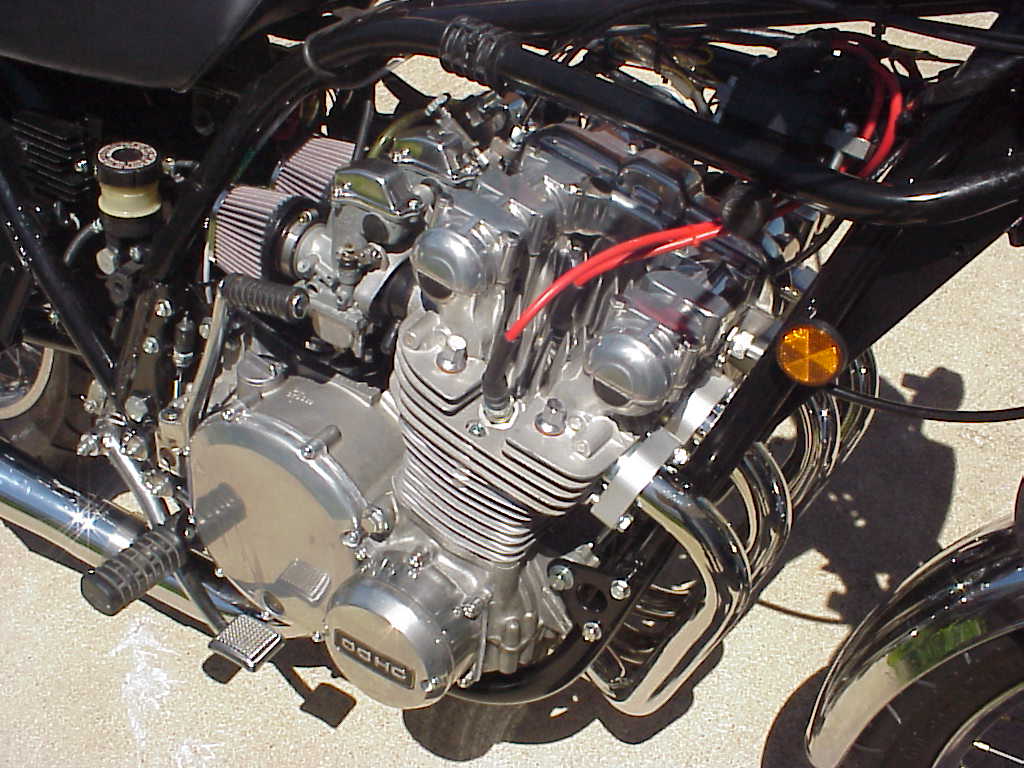 Fresh 1075cc forged piston engine includes new HD cam chain with all new cam chain peripherals ....
Smooth, stock reliabilty with more punch -
High output coils and Dyna electronic ignition -
Re-worked stock carbs currently running the motor - With new K&N filters
Strengthened clutch with ball-bearing pusher ...
Mikuni RS Carbs (With our Special Mods ) offered as a +10% hosrepower option .............


In addition to our customary 3 -angle valve job >
The engine still has its stock cams, but we have modified the lifter bores to accept.385 lift cams .....
and we have installed HD valve springs - - -
The head would not have to come off to beef this engine up with some performance cams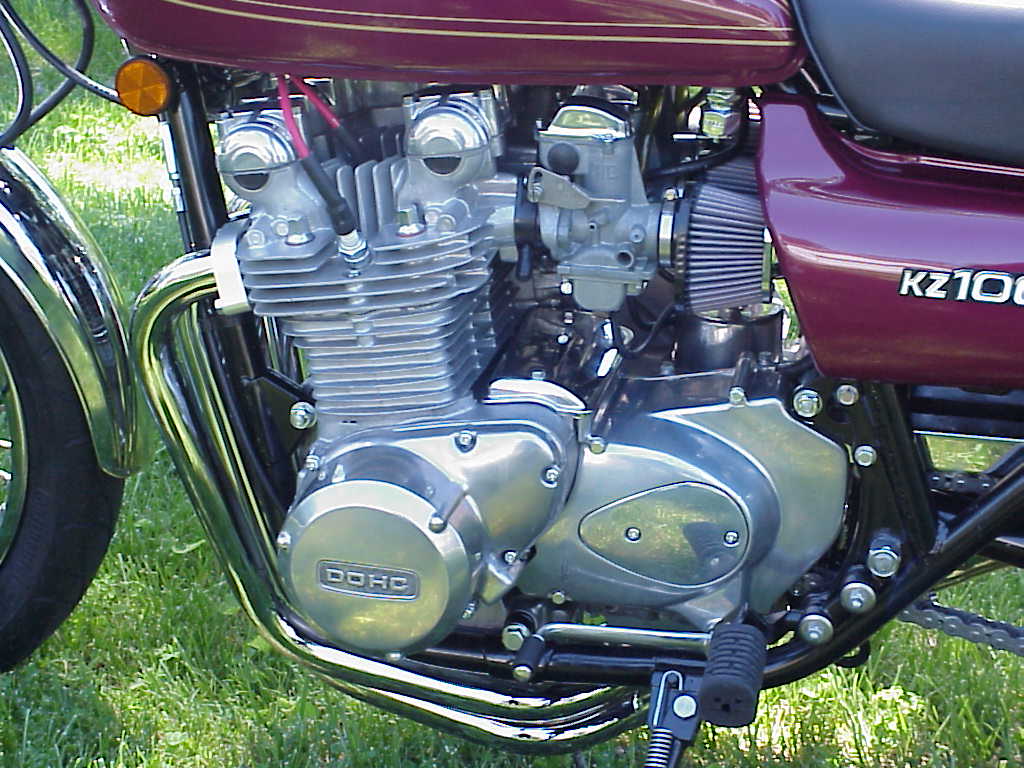 This KZ1000 has the power to back up its looks ........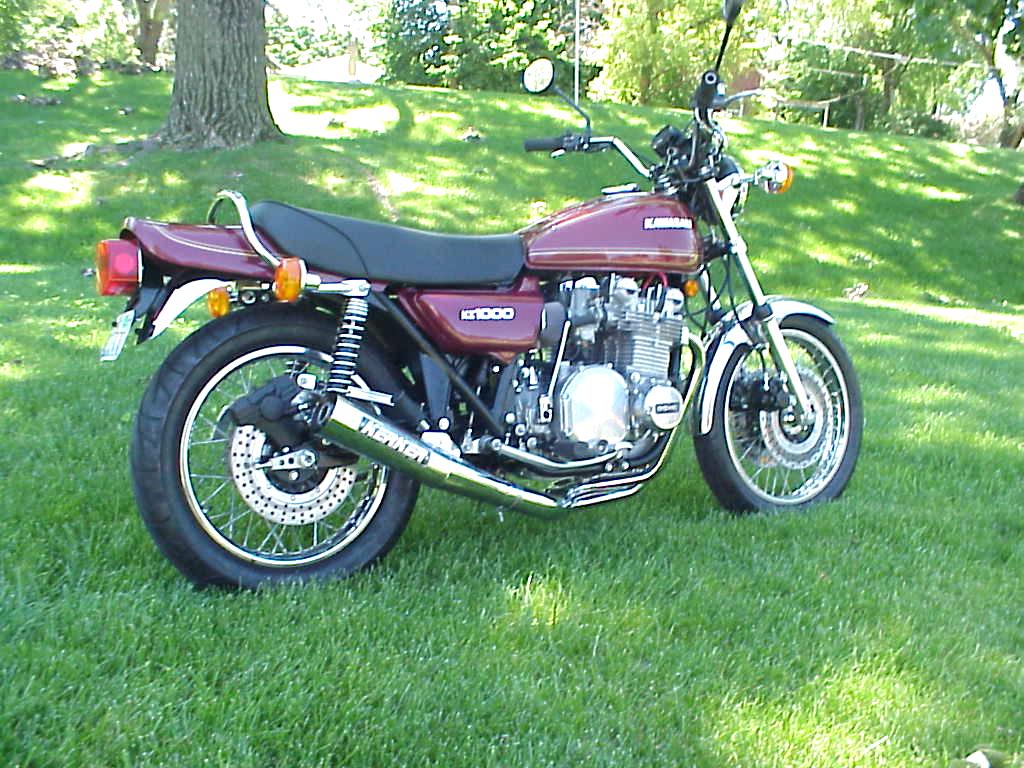 Chassis mods include Progressive shocks and fork springs
........Triple drilled discs / New tires / chain / sprockets...
Newly painted in the original Diamond Wine Red paint scheme shown in the pics above -
This bike will not be priced or sold prior to its completion in 2022