Redline Cycle Service, Inc.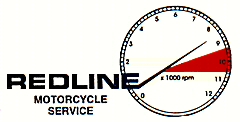 1977 Kawasaki KZ1000A / Modified
Radical Street / 1200cc

As this bike looked from 1982 until 2008.........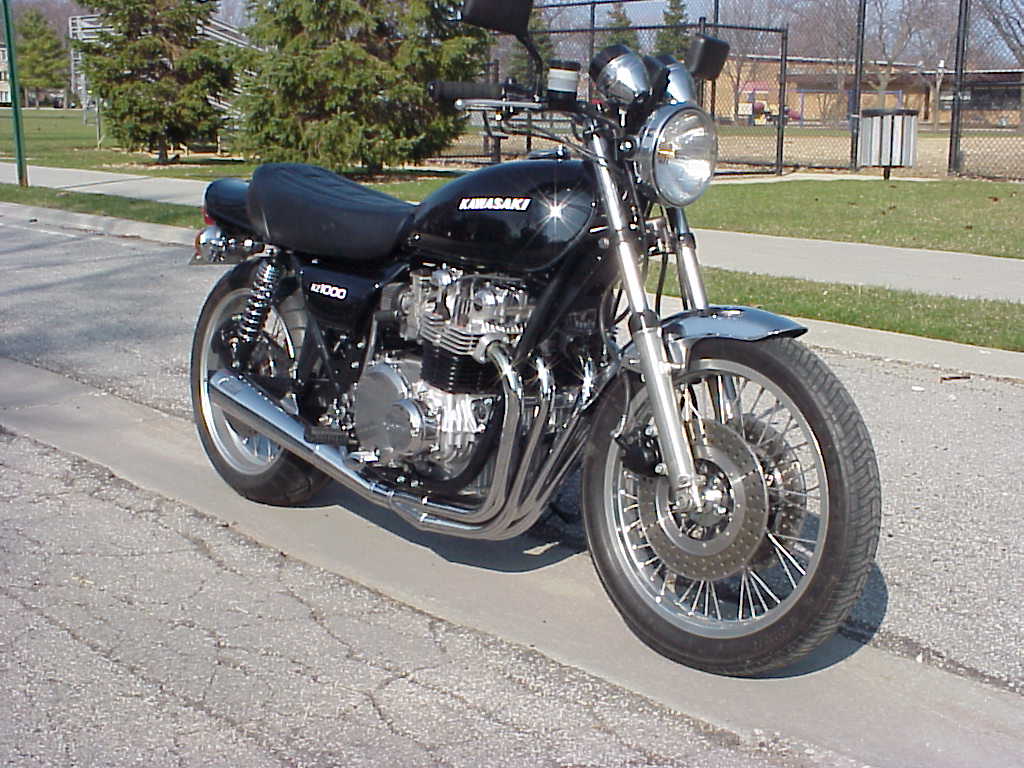 The finished Redline project March, 2009
SOLD $12,000.00
This 1977 KZ1000A has been modified with some very classy Kosman parts / modifications from the 1980's...
Including 4 inch over Kosman arm, offset sprocket setup with 180 width rear tire, and reinforced frame...
In the pic above, this bike ran a 1075cc street engine (built by Redline 2004) with glass-blasted cases
and black cylinder, 26mm carbs, and a new V&H street header......
Redline has now rebuilt this bike from the frame up......
Mods have done to make this bike tighter, more user-friendly.....safer - - and faster .....Improvements throughout...
Preview pics of some of these mods appear below on this page..... and more are on the next page...
Wheels & offset sprocket bracket are now silver anodized....and a new black paint scheme.....
And......a new 1200cc High-Perf Engine for this bike is now completed...........Click on link for more pics...
We were recently contacted by the original owner of this bike, who bought it new in California in 1977!
He is still a Kawasaki rider, with a turbocharged 1000LTD!! Thanks for your e-mail!!
And.....Also a phone call from Sandy Kosman, who fabricated the featured swingarm and
offset sprocket arrangement on this bike ..... Thanks for the calls!
Completed March, 2009..... SOLD
Above: The bike finished........Below: During the rebuild.....
The new .418 lift cams are installed in the 1200cc motor........ The professionally polished engine covers
will go on as soon as the cams are degreed.... Click here for pics of the finished engine.....
The custom Excel aluminum rims will be gold no longer! ...... Now stripped and re-anodized bright silver....Not cheap....
The hubs centers have also been glass-blasted, and the flanges polished........Lots of time...
Frame, swingarm, and all chassis parts have been re-finished, with upgrades throughout on the way back together......
Then.......And now......Rear fender has been eliminated, new black tail in place.....
Better pics will be taken once the temperature outside goes above 0 degrees.......
The Kosman 5/8 offset sprocket option......Before.........And now....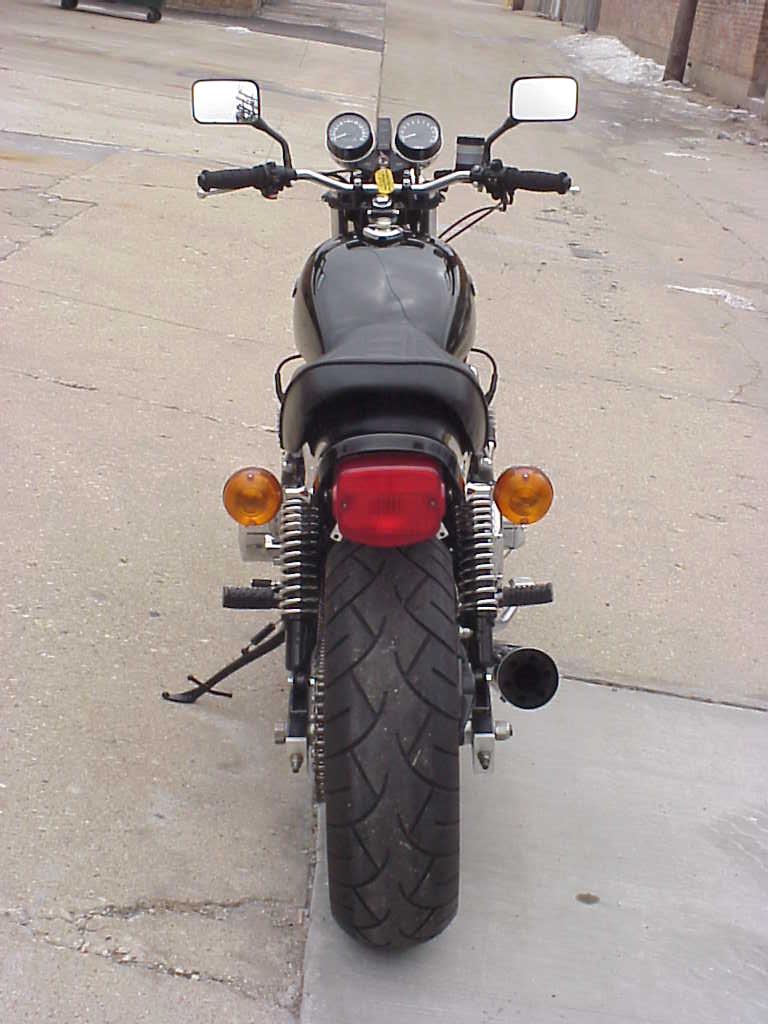 Skokie, IL USA
Phone: (847)675-2020 Fax: (847)675-2027 Toll Free: (877)271-9292