Redline Cycle Service, Inc.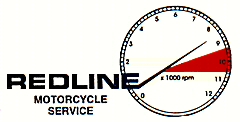 1980 Kawasaki KZ1000B4 / LTD
$1600.00 as it sits.... SOLD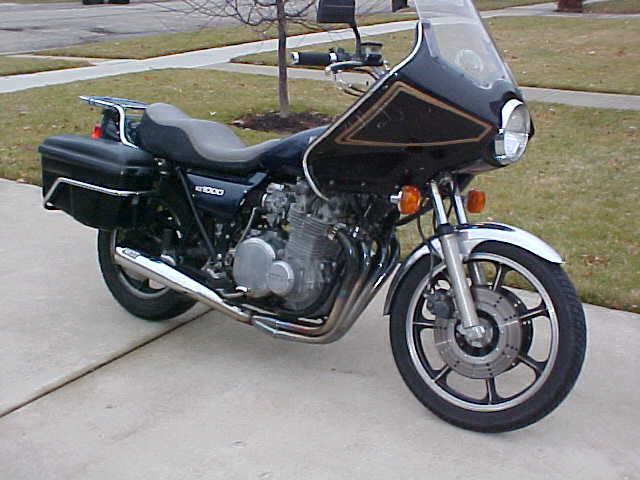 Under that Vetter fairing, those bags, and the KZ1000A body work,
is a 1980 KZ1000B4 / LTD....
We got this bike in 2009 from the original owner - had not run in many
years - We have used it as an engine test bike / shop utility bike since
2010. It has a 1980 LTD engine in it, but it isn't the original one. The
engine currently in the bike has app. 13k and was taken as an exchange
engine from a customer in 2013. Motor runs great, but has some excessive
oil consumption on cyl. #2 - Smokes a bit on cold start, but runs
excellent.
We have also used this bike to test carbs that are sent to us by customers.
carbs currently on the bike are 34mm CV's from a 1981 KZ1000J - - I have
set these up to run with this engine, and the bike is actually FAST with
these carbs on it.
Bike has old Bates saddlebags, and the lids still lock - - but the LH one
has fallen off a few times and is cracked. Fairing makes this an excellent
all-weather bike and I often use it on colder or rainy days.
Brakes are very good / front tire 50% or better / rear tire 70% worn / has
a good AGM battery / A very reliable bike.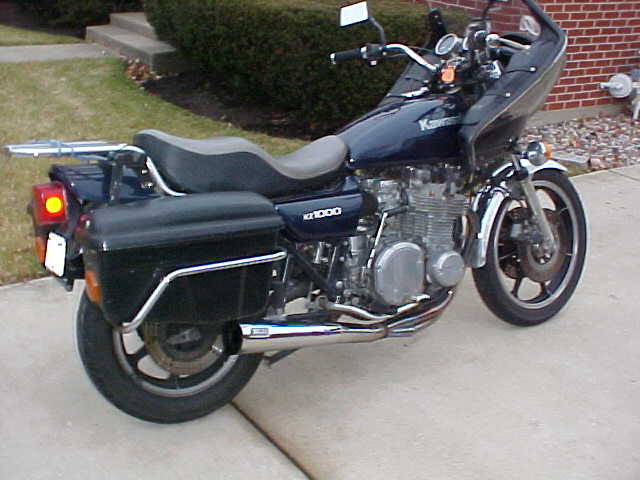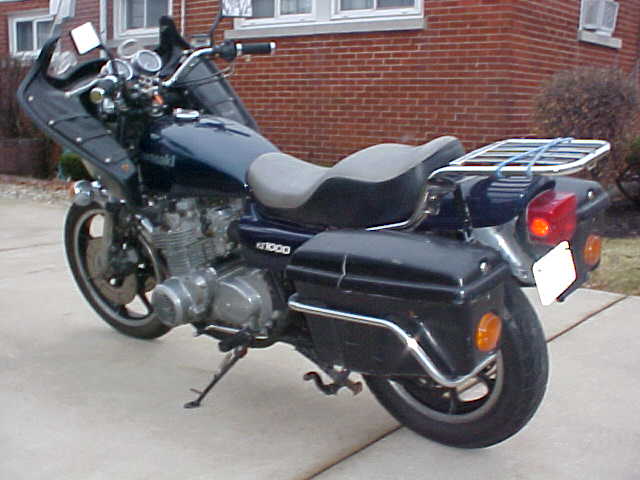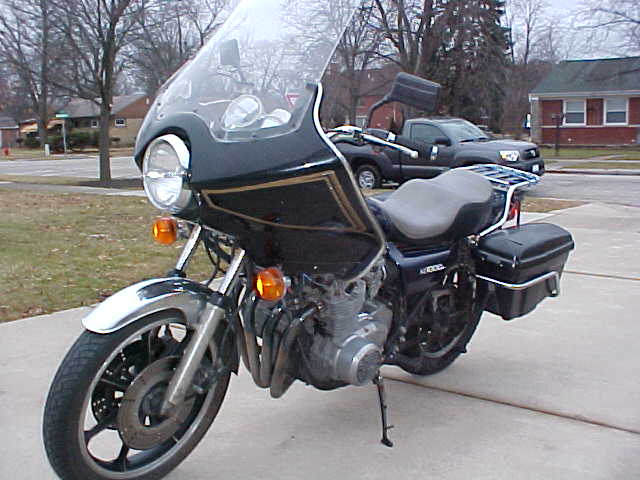 Skokie, IL USA
Phone: (847)675-2020 Fax: (847)675-2027 Toll Free: (877)271-9292