Redline Cycle Service, Inc.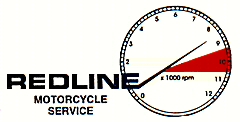 Any item shipped U.S. Mail / UPS to anywhere in the world
Cylinder Head Nuts
There are 3 different types of cylinder head nuts listed on this page...........We also
carry a selection of used head nuts at reduced cost.............Just ask!
Toll-free 877-271-9292

Original, OEM, NOS cylinder head nuts for all 1973 thru 1980 900 & 1000 models......(See item below for original 1973 Z-1 style nuts)....
Those old, rusted cylinder head nuts really take away from the look of a Kaw motor......Each engine uses 12....
These are not cheap, so just replace the outer 4 that are easily seen if you'd prefer....
Just remove them 1 at a time; install a new copper washer, thread on the new nut and re-torque to 30 ft. lbs........
The inner 8 nuts use a plain 10mm flat washer under them.....
We also carry a better than original 10mm copper seal washer (used under the outer 4 nuts).....Replace them while you're at it....

In Stock at Redline Cycle
OEM Chrome Head Nuts $8.19 each
10mm Copper Seal $3.19 each
10mm Flat Washer $.20 each
>>>>>
Repro cylinder head nuts for the 1973 thru 1975 Z-1 models

Very nicely chromed reproductions of the original style
nuts used on the later Z-1's.......

The Z-1's used two types of these "flat flange" nuts......
(See pics and info below)

These reproductions are the "tall", or later type......And are recommended for proper head gasket sealing.....

Sold individually ........ $9.99 ea.

Set of 12 ................. $109.00


Limited Availabilty - From "In Stock" to 2 weeks wait
>>>>>>>>>
As used on the early 1973 Z-1 900 models.......

Flat-flange "short" style head nut.........

Only available in sets of 12............ $109.00 set

Special Order Only - 2 to 4 week wait

Note: The "short" style early Z-1 head nuts were replaced with the later "tall" type due to their insufficient thread depth......... At proper torque specs, the cylinder stud will bottom on the nut prior to properly compressing the head gasket - This will cause oil leaks at the head gasket.....

These are sold for restoration purposes..... The "tall" nuts shown above replaced the short style in the Kawasaki part system late in 1973.....




For all 1973 to 1980 900 & 1000 models.....

For situations where the installed height of the cylinder studs has changed, these extra-deep black anodized head nuts do the trick......

Usually used on highly modified engines.......
But they'll work on any 900 or 1000 motor and can add a nice contrast to a clean cylinder head......

Ultra-high quality........Made in the USA.....

In Stock at Redline Cycle

$76.95 per set

Limited Availabilty - From "In Stock" to 2 weeks wait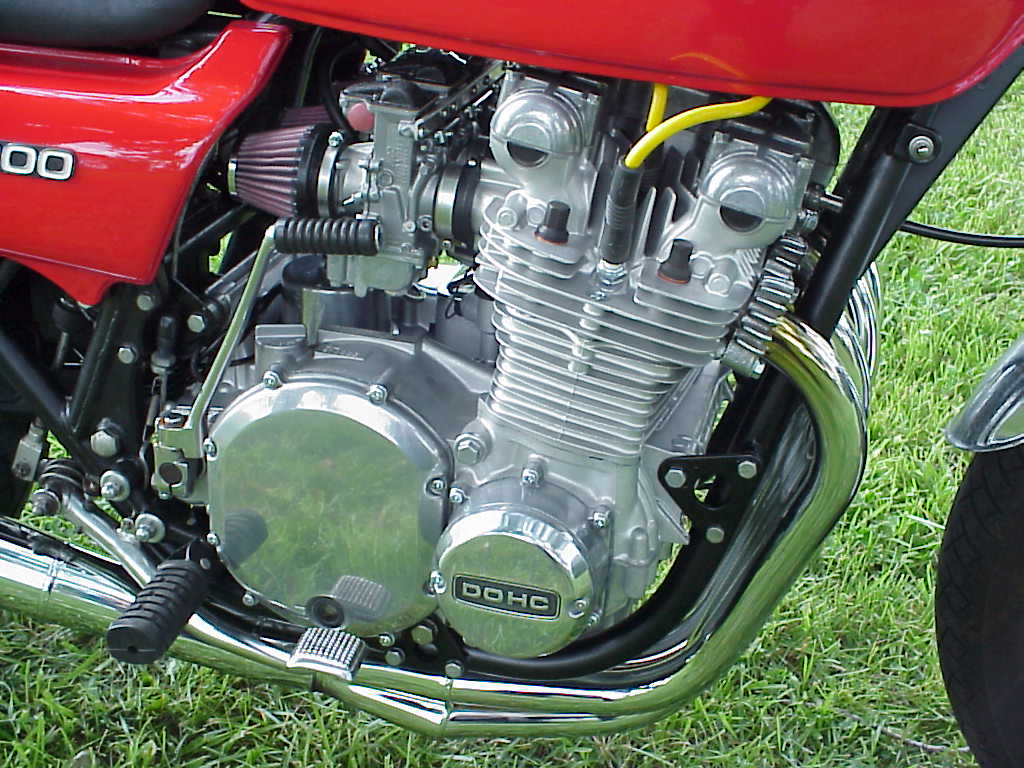 Skokie, IL, USA
Phone: (847)675-2020 Fax: (847)675-2027 Toll Free: (877)271-9292
E-Mail Redline Cycle